Agile co-founder on combining the old with the new | Insurance Business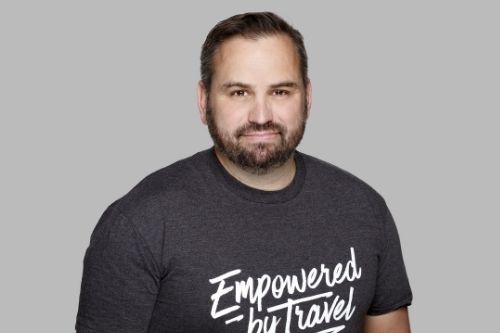 Ben Webster (pictured) has been building insurance platforms for over 15 years now, and here the Agile Underwriting Services co-founder tells Insurance Business why it pays to mix the traditional with the new. A speaker at the upcoming IB Tech Fest Australia, Webster is in charge of everything technology at Agile.
Citing co-founder and chief executive Robin Barham's more than three decades spent in insurance, Webster stated: "We say at Agile that we are a genuine insurtech in that we combine years and years of experience on the underwriting side with years and years of experience in building insurtech platforms.
"So Robin left school and went to work on the floor at Lloyd's (in London before eventually moving to Australia), and I've been building insurance platforms since about 2005. So, we definitely combined the old with the new."
The goal was to help brokers by letting the underwriting agency's platform "take care of the busy work," particularly when it comes to policies with premiums below $5,000.
"One of the best examples is our pilot personal accident product," illustrated Webster, "and every recreational pilot in Australia has to have that product to renew their license every year. At the bottom level it's a $295 policy. So, a broker is going to be making $30 out of that.
"If you do that the traditional way – by sending a proposal form, getting some details back, going to different underwriters, getting a price, getting approval from the customer, and going through that whole process – the broker is losing money hand over fist."
Through Agile, brokers are able to skip all that while retaining the customer and having the time to talk to them about higher-premium policies.
Webster explained: "The customer may have three other planes insured with them that's worth $30,000 to the brokerage. So, what we say is, 'You don't need to say 'no' to the small stuff – you can do it on our platform, and then come back to us for the big stuff'."
Currently there are about 15 products on Agile's platform, which is being used by nearly 2,000 individual brokers.
"We talk about brokers not having a to-do list but having to do less," said Webster. "And we do that by keeping the old traditions, but building the new technology into them. Sometimes brokers are nervous, and rightly so, about new technology and change because they've had their fingers burned in the past and lots of insurtechs make unbelievably outlandish promises.
"So, we just want to make sure that we mix those years of experience with our team of industry veterans and demonstrate through the platform that there's a better, more profitable way of doing business. And that starts with taking an agile approach to underwriting and then building the technology layer on top."
According to Webster, who specialises in customer experience and launching insurance products online, they are working hard to listen to the needs of brokers.
He noted: "The biggest focus for us is on meeting brokers' expectations and helping them do more and more business on our platform. And a big part of that is providing them not only features that they've been asking for, but also more products. So, there'll be between 10 and 20 new products on the platform in the next six to 12 months."
Also, while all roads are open for feedback, Agile actively schedules meetings with brokers to ask them specific questions.
"That's my specialty," Webster told Insurance Business, "doing that user interview to understand what their underlying problem is.
"And nearly every interview you do, you come away with at least one huge thing that you go, 'I can't believe I didn't think of that'. 'How did we miss that feature?' So talking directly to customers, brokers, and users of the system is the secret sauce."
Webster is among the speakers for the insurtech stream at this year's Insurance Business Tech Fest taking place on May 13 in Sydney. Register now.