Australia to create 1 million tech jobs by 2030 | Insurance Business Australia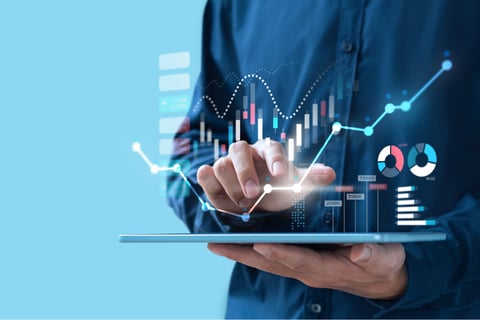 In early 2022, Fortinet's Cybersecurity Skills Gap report warned of a global shortage of cybersecurity workforce. Now, the Australian tech industry reiterated its commitment to having 1.2 million tech workers in the country by 2030.
Last week, Minister of Industry and Science Hon Ed Husic and Tech Council of Australia (TCA) board director Anthony Eisen released a new report – conducted along with Digital Skills Organisation and the Digital Employment Forum – in the Parliament to explain how the government and the tech industry will increase the tech workforce to 1.2 million by 2030.
The report revealed significant shortages, particularly for technical and experienced tech roles. Specifically, the five barriers preventing Australians from accessing tech jobs are the following:
Australians lack awareness about what tech jobs exist or how to get into them;
Current training products and pathways into tech jobs are not always fit for purpose;
Strong demographic skews in tech jobs, with women, older Australians, and regional Australians being under-represented;
Small talent pool of people with the skills and experience needed to work in experienced technical roles, which have boomed; and
Australia lacks coordinated effort, analysis, and planning for the tech workforce.
Read more: Fortinet report emphasises global shortage of cybersecurity workforce
TCA CEO Kate Pounder said the Australian government and tech industry must work together to achieve their goal.
"These jobs are critical to Australia's future. They are amongst the fastest-growing, best-paid, most secure, and most flexible jobs in Australia. They have half the gender pay gap of other high-paying industries," Pounder said. "These jobs are critical to every major industry in the Australian economy – as demonstrated by the broad range of employers and educators participating in the Digital Employment Forum, from sectors as diverse as retail, banking, mining, government, professional services, software, and telecommunications, all with a shared vision to create pathways into jobs."
Digital Skills Organisation CEO Patrick Kidd added: "We are excited by the opportunity offered. It brings together major industry players on behalf of organisations – small and large – to focus on developing skills to interact in a technologically enabled world. We want to ensure employers focus on providing entry-level pathways, supporting internal workforce development and continuing to offer flexible conditions and meaningful work."
Aside from simply focusing on creating tech jobs, another report has called for addressing gaps in cybersecurity strategies, especially as cyberattacks have become rampant since the COVID-19 pandemic began.