Burns & Wilcox shares its views on Amazon's new (and big) cyber risk | Insurance Business Australia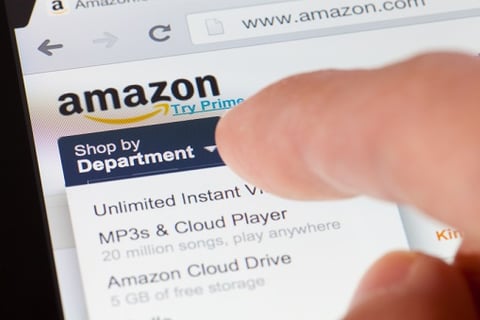 Following news of Amazon's plans to open "cashier-less" convenience stores in the near future, an insurance expert has weighed in on the implications of this innovation on the cyber market.
Bloomberg reported last week that Amazon is seriously considering a plan to open as many as 3,000 of its new AmazonGo cashierless stores in the next few years. These stores allow customers with a proprietary app on their phone to enter the premises, choose which items they want, and simply walk out the door – as cameras and sensors track the items customers take and charge their Amazon accounts accordingly.
The use of cameras and sensors – and purportedly other related security technologies such as facial recognition and biometrics – has raised some privacy concerns.
Despite this, Amazon is not the only one moving towards the use of connected devices and systems that track users. According to data from Gartner, an estimated 8.4 billion devices were connected in 2017; it is projected that this number will increase to more than 20 billion by 2020. Connected homes are also gaining ground, with Amazon's Alexa now capable of remotely controlling homeowners' appliances and TVs.
With the world pushing towards connected devices that monitor users, experts are worried that businesses are putting themselves and their customers into more danger.
In a blog post, Burns & Wilcox corporate vice-president, national professional liability practice leader, and Certified Information Privacy Professional (CIPP) David Derigiotis warned that the more "high-tech" and connected a business is, the greater the business needs to secure their technology and all the data that comes through it.
"As a business you need to know what you are collecting and how that data is being managed internally," Derigiotis said.
Derigiotis also cautioned that more than having cybersecurity systems in place, businesses also need to be on top of their data management when it comes to their own personnel.
"Not every employee needs to access the entire network. It all needs to be considered as part of your security and privacy process."
While a commercial general liability policy might cover some of the costs involved with managing cybersecurity incidents (i.e. unauthorised access, data breaches, etc.), a cyber and privacy liability policy will better protect a business, Derigiotis explained.
"Many policies offer pre-breach services to help with incident prevention and preparation," he added.
"Every business needs to consider this type of policy because the protection is very critical in today's connected and ever-changing world," added Burns & Wilcox professional liability broker Erica Rangel.