Chief executive on incubator's hunt for those "in a unique position to win" | Insurance Business Australia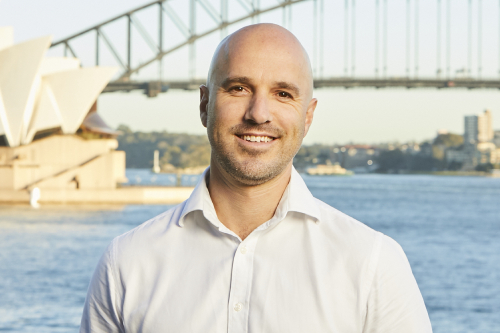 "It's got to be a pretty compelling proposition."
Those were the words of Insurtech Gateway Australia (IGA) chief executive Simon O'Dell (pictured) when Insurance Business sat down with the CEO to talk about the Envest-backed elite incubation programme and what's ahead for the country's insurtech space.
Currently, IGA has three portfolio companies in incubation. Two of them – pay-by-kilometre car insurance provider Koba and tax audit insurtech AuditCover – were already launched, while a third one called geolocarta is slated to be rolled out towards the end of the year.
The latter is partnered with a major reinsurer at the moment, sharing data to co-develop an offering aimed at helping to bridge the understanding between the actual property characteristics of a risk and their current abstract view using geospatial information.
"We're seeing a few trends with technology and its application in the insurance industry," noted O'Dell, who revealed that they have three more that they're looking to add to the cohort soon. "One of those trends is using connected devices and other technology to gain a better understanding of risk.
"We see that insurers have an appetite to understand more about what they're insuring, and technology is enabling that and playing a big role in allowing insurers to provide terms that are informed by that more granular understanding and pricing that's more aligned."
The CEO, who described IGA as "well plugged in" with its insurance partners in the industry, also highlighted that his camp gets a sense of the different market shifts and which innovations they think will go well and which ones will probably be a slower burn.
He told Insurance Business that, statistically, they back one out of 100 pitches – meaning they would have essentially seen 300 insurtechs before Koba, AuditCover, and geolocarta made the cut. So, what does it take?
"We'd like them to, as far as the team is concerned, really demonstrate to us that they're in a unique position to win," stated O'Dell. "There's a lot of founders looking to solve similar problems, but why will that particular founding team win?
"We look at the innovative nature of the product and how defensible it is. Anyone can go and stand up a platform, but are they getting any proprietary data, for example, or can they build any proprietary tech to be able to scale?"
One main consideration, as well, is speed to market, with the chief executive citing the first-mover advantage as the only real competitive advantage over a period of time. He added that they've been seeing many local start-ups, a lot more female founders, as well as increased interest from overseas.
O'Dell shared: "People in the US and the UK turn on their TV and they see our sports stadiums packed with people not wearing masks and they think, 'Wow, things seem to be business as usual in Australia', and their growth is compromised in their local market. So, a lot of founders from other markets are looking to replicate in Australia at the moment."
Additionally, IGA – which is the first independent incubator authorised and regulated by the Australian Securities & Investments Commission – is also considering replicating some of the London portfolio. Insurtech Gateway is originally a UK incubator that expanded with an Australian counterpart in 2019.
"We're looking at different portfolio companies that have had success in [the UK] market and basically speaking to different founders to work out which ones we can help scale into the Australian market," said O'Dell, who pointed to a so-called "deal flow" of 15 inquiries a month from qualified insurtechs.
Meanwhile, existing portfolio company AuditCover recently closed its seed round funding, which was led by IGA. AuditCover offers a Lloyd's-underwritten insurance policy and will use the money raised to build out its technology capability.
"The first product that they're now in market with is a full end-to-end digital risk transfer solution that allows accountants to automatically upload their client data so their clients can receive a prefilled quote for insurance that they can single-click accept," noted O'Dell.
"And the other technology that AuditCover is developing is a widget that will help accountants to identify higher risk lodgements before they're lodged so that they can work with their clients to be able to reduce that risk exposure to getting audited."
Moving forward, the IGA boss is highly optimistic. He is excited to see innovations that were previously just being talked about and now are coming to life.
"It's looking really positive," O'Dell told Insurance Business. "We replicated the Gateway here; we've got our first three portfolio companies, and they should all be in market by the end of the year. We'll be looking very closely at their performance metrics.
"And we're really happy with the quality and the volume of deal flow that we're seeing – some really impressive homegrown founders, plus some looking at Australia from the US and the UK. I think insurtech will start to live up to some of the hype this year and through the next couple of years."