EXL's financial results: What do they mean for its Australia business? | Insurance Business Australia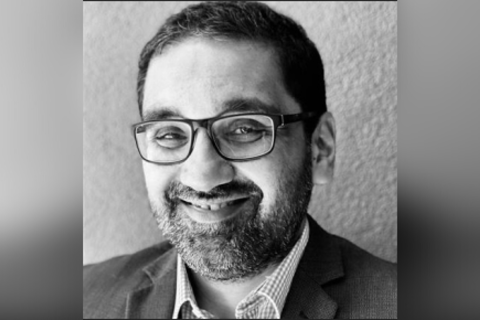 EXL, the global data analytics and digital operations and solutions company, recently announced its financial results for the quarter ended June 30, 2022. The company reported US$346.8 million in revenue, a 26% increase, with an operating income margin of 13.6%. The strong results allowed the firm to increase its revenue guidance for 2022 to between US$1.35 billion and $1.37 billion.
What are the implications for EXL's operations in Australia?
Abhi Bhola (pictured above), EXL's APAC vice president of sales for insurance business, said growth in Australia is driven by his firm's analytics and digital solutions which, he said, are playing a critical role helping clients navigate the volatile economic environment.
"Australian insurers are responding to our accelerating data-led transformation in insurance manifesto, especially around AI-driven claims quality automation (SmartAudit) that helps insurers drive regulatory compliance and reduce revenue leakage," said Bhola.
Read next: Global firm lifts lid on automated claims solution
In EXL's global results announcement, CEO Rohit Kapoor said analytics "continued to lead our growth with a 44.8% revenue increase from the second quarter of 2021."
"We are noticing that our digital solutions and capabilities in Australia are resonating very well with Australian insurers as they look for ways to accelerate their digital transformation journey," said Bhola.
He suggested that this success could be because his company is helping insurers not just become data-driven, but data-led.
"This is very important for us as it aligns to our core purpose of being a transformation partner to insurers that brings in a trialled and tested global experience with the ability to critically address specific local industry challenges," he said. "Whether it is digitisation of commercial underwriting processes for faster turnaround time, or it is about enhancing customer experience through claims automation, we are noticing increased alignment with the insurance industry in Australia."
Bhola referred to a 2021 report by the technology research and advisory firm, Information Services Group (ISG), that recognized EXL as an insurance services "leader".
"EXL offers P&C insurers strong solutions in AI, automation, cloud and data analytics," reported ISG.
The report analysed service provides in Australia's property and casualty (P&C) insurance sector and the life and retirement (L&R) insurance sector. In both, EXL was ranked as a "leader", the highest ranking in the report.
EXL's key strengths, according to report, included a robust partner ecosystem, deep domain expertise and operations and management analytics.
Bhola sees ongoing opportunities for his firm in the Australian market.
"Volatility is becoming the norm," he said.
Bhola referred to the combination of high inflation, talent scarcity and global supply chain constraints that are creating, he said, a difficult economic environment for insurers.
"As they try to address claims inflation, be better prepared for catastrophe claims and respond to increasing regulatory and compliance requirements insurers are transforming to create data-led operating models which sees a right mix of technology and human workforce to deliver the right customer experience efficiently," he said.
Bhola said that his firm is "investing heavily" in new technology, innovation, employee education and advancement and recruiting with a view to helping clients manage their challenges.
One of EXL's offerings helps insurers automate the end-to-end quality process in their claims operations.
"What we have is an AI-powered automated claims quality solution to drive consistent and compliant claims operations for better customer experience and for preventing any financial leakage," said Bhola.
"What it helps insurers do is intake all the claims information, whether it was a claims call that happened, or through the claims file notes, prepared by the claims agent and analyse it against a standard set of rules and provide a quality score."
Read next: Can low-code help reduce rising claims costs?
Other technology firms are offering Australian insurance companies digital solutions to their insurance and claims challenges, with varying degrees of focus on data.
"You can speed most elements of the claim lifecycle, from lodgement, liability assessment, and supply chain management through to payments, subrogation, recoveries, and settlement through automation or improved processes," said Stephen Browne, vice president and country manager of Xceedance, another global firm that provides technology solutions for insurance companies.
Browne said Xceedance uses analytics and intelligent claims processes to close claims faster, reduce costs and improve visibility in claims handling and status.
Luke Thomas, Asia-Pacific vice president at Appian, the global technology company headquartered in the United States, said low code can also help improve claims processes.
"Instead of relying on expensive core modernization initiatives or 'rip and replace' scenarios, insurers can leverage technology like low-code to unify their existing systems without data migration," said Melbourne-based Thomas.