IAG COO lifts lid on bridging the data gap | Insurance Business Australia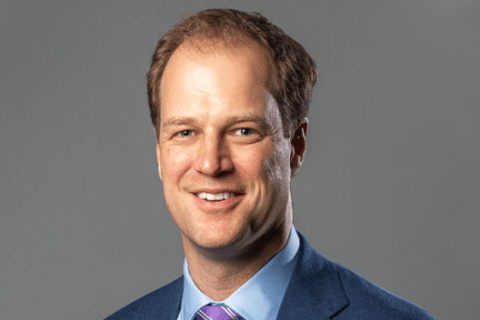 Neil Morgan (pictured), chief operating officer at insurance giant IAG, wasn't surprised by the findings of a new report. The research highlighted a gap between IT and business decision makers when it comes to data use.
The data gap is particularly wide in Australia.
Globally, just over 50% of executives said they cancelled a digital business project for lack of the right data. In Australia, that figure reached more than 70%
The report, IT's changing mandate in an age of disruption, was recently released by the Economist Intelligence Unit (The EIU), supported by enterprise software company Appian. The findings are based on surveys of more than one thousand senior business executives at major corporations around the world.
Morgan said bridging the data gap would have been an issue at his company six or seven years ago. However, said the COO, bridging the gap started successfully at IAG with recognising the value of the asset.
Morgan said data has to be maintained, nurtured and invested in a cross-business endeavour.
"IAG has a data and IP governance group that represents all internal business divisions. This cross-division group ensures everyone in the company is making balanced and ethical decisions on the sourcing and sharing of data," he said.
Read next: Fresh leadership structure at IAG with new hire and division
Morgan was appointed COO in March and retained his accountability for technology and digital initiatives at IAG from his previous role as technology and operations group executive.
"Neil has helped drive a step change in technology for IAG since he joined three years ago and has more recently been accountable for enhancing operational efficiency and alignment across Australia and New Zealand," said IAG CEO Nick Hawkins at the time of Morgan's appointment.
Morgan has responsibility for what IAG calls its strategic change agenda. The objective is to drive simplification, efficiency and operational resilience.
"Neil's combination of technology, digital, operational and execution skills will be critical to progressing our strategic priorities and enhancing our customers' experiences with our brands," said Hawkins.
Morgan said this joined-up approach makes it easier for IAG to explore data-led initiatives, from artificial intelligence (AI) to robotic process automation and on to machine learning. He gave the example of predictive total-loss technologies, which combine AI and data to speed-up insurance claims for customers.
"We can take two and a half weeks out of the end-to-end process when a car's been written off in an accident and, from a customer perspective, that's really very meaningful. So, it's about trying to find those opportunities to combine process automation excellence with AI and data that turn up in material outcomes for customers," he said.
In line with Morgan's approach, more than half of the company leaders in The EIU survey said their business units already do more than IT to procure or develop new applications. More than half also expected the volume of applications built or sourced by non-IT business units to increase over the next 12 months.
At the top level, IAG's CEO has encouraged a more data sensitive approach by pursuing a company-wide re-structure and technology upgrade.
"Our progress on digital initiatives and efforts into the future are underpinned by the creation of a single core insurance platform which we're rolling out across the company," he said during IAG's recent annual results presentation.
IAG also recently announced its exit from the IAL brand as part of a process of consolidating its product offering for the broker personal lines market under the CGU brand.
However, the process is not without its growing pains. This year IAG reported a net loss of $427 million.
Read more: IAG boss lifts the lid on full-year financials
In recent years, data management and governance has become increasingly important across the insurance industry. Two decades ago, company roles like chief data officers with cross divisional authority were relatively rare. According to NewVantage Partners' Big Data Executive Survey 2020, more than half of senior Fortune 1000 business and technology companies now have chief data officers.
Zurich Insurance Group just appointed Peter Kasahara as its new group chief data officer. When he starts in October, Kasahara's role will include leading global data management and governance, developing new data analytics capabilities and products and expanding Zurich's machine learning competencies.
The areas regarded by executives as those where improvements would be most impactful will likely encourage the rise of tech driven global data governance. According to The EIU report cited by Morgan, supporting remote workers, integrating information and workflows across the organization and changing systems and processes quickly are three key initiatives where improvements would have the most effect.