Marsh's global Bluestream leader offers insights on digital distribution | Insurance Business Australia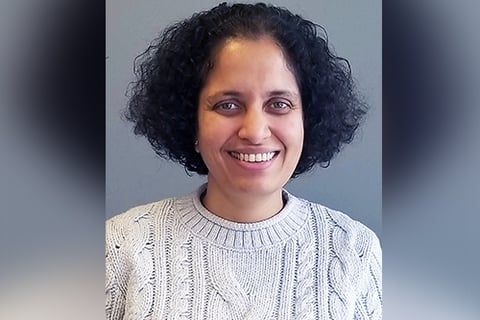 Global insurance brokerage and risk management firm, Marsh, recently announced the appointment of Anita Sathe (pictured) as global leader of Bluestream, its cloud-based digital broker platform for the affinity market, and leader of its US Affinity business. In her new role, Sathe will focus on driving affinity and sponsored programs in the US, while accelerating the growth and development of the Bluestream platform globally.
Sathe, who has more than 15 years of industry experience, is widely recognised as a leader in insurance technology, digital distribution, and product strategy. She joined Marsh from CoverHound where she most recently served as chief strategy officer, and, prior to that, she held various senior roles at Deloitte Consulting, where she developed a focus on digital distribution in the insurance industry.
"I've been very passionate about insurance distribution and technology for a number of years," Sathe told Insurance Business. "Everything I've learned from working at Deloitte Consulting and CoverHound has prepared me for this role at Marsh, where we're ready to transform the insurance distribution model for affinity clients."
Bluestream is Marsh's cloud-based digital broker platform for the affinity market. It's a technology platform that enables transactional insurance deals at a global scale, by connecting affinity clients to the global insurance marketplace through application program interfaces (APIs). The platform was launched in November 2018 and has since gained lots of traction in the US, Europe and Asia-Pacific.
Digital distribution is helpful for affinity groups because it enables them to implement better overall risk management, according to Sathe. As large entities, affinity groups often have significant and complex insurance needs, which cross geographical borders. Being able to piece together insurance programs via APIs is very attractive to them because of the efficiencies that digital distribution can bring.
"What digital distribution channels are doing is rationalising how information is being fed from customers to agents and brokers, and then streamlining how agents and brokers can pull quotes together through APIs," said Sathe. "That allows distributors to focus on the true risk management function. I really believe this is the future of insurance distribution – having people with insurance expertise, who are leveraging technology to make the transaction process more efficient.
"As agents and brokers continue to evolve in their risk management advisory capacity, I think there is room for all parts of the market – from micro risks to large affinity groups - to be part of this equation. I feel very bullish about the future of insurance distribution. I think digital distribution is going to be a winning proposition for agents and brokers as long as long as they can adapt to the oncoming technology, and the need to provide more risk management rather than just entering information and getting quote. The more mundane tasks will go away because of insurance technology, but that's going to lead to a win-win for everybody."