Outgoing Insurtech Australia chief on "incredibly rewarding" stint | Insurance Business Australia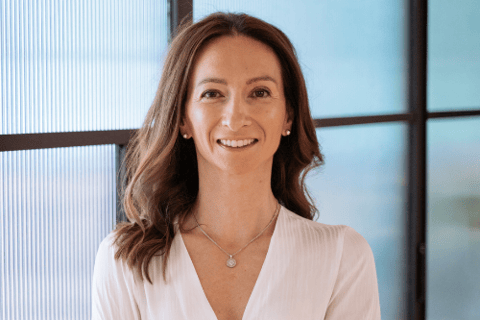 Three weeks from now, there will be a new chief executive at not-for-profit industry association Insurtech Australia, and here outgoing CEO Rita Yates (pictured) shares with Insurance Business what she loved about her time at the helm.
"The thing that I enjoyed the most was working closely with and getting to know our member organisations, and working closely with our corporate partners who were very generous in giving their time and their contribution to helping build the community," said Yates, who took on the top post in 2019 after co-founding Insurtech Australia a couple of years prior.
"So, very much the thing I enjoyed the most was the people – the amazing people from the industry that I had the opportunity to work with and to get to know," she stated. "For me, that's what I'm very passionate about: building those relationships and connecting the dots between people in our community.
"Also, watching some of the insurtech start-ups and scale-ups really grow and flourish over the last few years has been incredibly rewarding. And just watching the ecosystem, as a whole, grow quite significantly was very rewarding."
When the peak body came to life in 2017, Yates said insurtech was a "very new" sector in Australia at the time and they only had a handful of insurtech firm members.
She highlighted: "I think to now have grown that membership base to 80 start-up and scale-up organisations is actually a really significant milestone. And it also is very promising in that what we're seeing is founders developing solutions for the insurance industry much more frequently and more freely than they were four years ago.
"So, starting with identifying the problems and then building those solutions through the use of technology is happening far more readily, and I guess confidently, in our ecosystem. I think that's a very positive thing for the insurance industry, as a whole, here in Australia."
According to Yates, insurtech businesses are certainly wanting to partner and work with the incumbent organisations – enabling the latter and helping them "move into the future" and match what customers want, which the chief executive said is a more digital insurance industry.
"I think that's one of the reasons why we have such a wonderful collaborative ecosystem and community in the insurtech space," asserted Yates, "because there are cross-opportunities between corporates and the insurtech organisations."
So, have incumbents now fully embraced what used to be called disruptors?
Yates told Insurance Business: "I think there's much greater acceptance from incumbents that insurtech has a lot of opportunity and a lot to offer them as organisations in terms of helping them digitally transform and deliver a customer experience which is in line with other industries.
"So, I think we have come a long way in the last few years in terms of incumbents really appreciating the opportunities that the insurtech industry can offer them. And that has been a very positive development. It's also an area where, as Insurtech Australia, we play a huge role in helping the incumbent side understand what the opportunities are from the insurtech space."
As previously announced, Yates will be succeeded by Insurtech Australia non-executive board director and Munich Re alumnus Simone Dossetor on October 01.
"I think Simone is a wonderful leader," said Yates, who will be in "full transition and handover mode" towards the end of the month. "She's very well established in the insurance industry. I think she has so much to offer in the next growth phase of Insurtech Australia. If I were to give her any advice, it would be to just enjoy working with some of the amazing organisations that I have had the good fortune to have worked with and got to know over the past few years."
As for what's ahead for the world of insurtech, Yates believes there is "such a huge opportunity" to continue on the current trajectory in the country.
"When I talk about the growth, I think about the number of companies that are operating in the space and the development of those companies, as well as the attraction of international insurtechs into the Australian landscape, which I think is a good thing for the industry to enhance competition," the outgoing boss – who will be taking a few months off before starting any new ventures, insurance-related or otherwise – told Insurance Business.
"And I'm really very excited and positive about the growth that can still be achieved in this industry. I think we're only really just beginning and scratching the surface. So, I'm excited to see what comes next. And I'll remain very well connected with the community and certainly contribute when and where I can."