Suncorp Group partners with tech giant Microsoft | Insurance Business Australia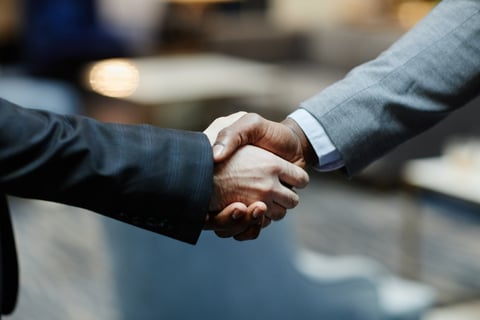 Suncorp Group (Suncorp) has entered a three-year agreement with tech giant Microsoft, which it has said is intended to speed up cloud migration and workplace collaboration projects.
The agreement will see Suncorp expand its Azure cloud footprint and deploy over 13,600 Microsoft Surface devices across Australia and New Zealand.
"Suncorp is a purpose-driven organisation that has embraced cloud computing and modernised its technology platforms to lead the insurance sector in delivering innovative customer experiences at lower cost and lower risk to the business," Charles Pizzato, executive general manager of IT infrastructure at Suncorp, said.
"Suncorp's cloud journey started in 2013," he added. "We have chosen to partner with Microsoft to enable us to achieve our strategic transformation goals and innovation agenda."
Microsoft is looking forward to playing a greater role building on the companies' "longstanding partnership", according to Duncan Taylor, general manager financial services industry at Microsoft Australia and New Zealand.
Suncorp to exit data centres by 2023
Currently, 65% of Suncorp's applications are already in the cloud. As part of its multi-cloud strategy, the insurer said last December that it intended to migrate 90% of its workload to the cloud by 2023, with the remaining applications relocated to new colocation sites in Sydney, ready to exit its data centres by January 2024.
Suncorp is working with several partners, including Avanade, on its Azure plans.
"Once we've migrated our workloads to the cloud, we'll be able to build and deploy digital solutions for our customers at game-changing speed," Pizzato said.
Suncorp and Microsoft agreement accelerates insurer's workplace collaboration
Under Suncorp's workplace of the future agenda, the insurer has said it is committed to delivering a modern, hybrid work experience that enables its over 13,000 employees to stay connected.
Suncorp has already released 10,000 Microsoft Surface laptops to employees in Australia and New Zealand, with plans to deploy an additional 3,600 over the next 12 months. It has said that it aims to provide Suncorp employees with a frictionless, secure, and reliable user experience, regardless of where they work.
"It's crucial that we equip our team with the technology they need to work effectively wherever they are – in the office, at home, or out in the community – so they can quickly adapt as operating conditions change and continue to deliver a fantastic experience for our customers," Pizzato said.