Willis Towers Watson partners with insurtech Indeez for independent worker solution | Insurance Business Australia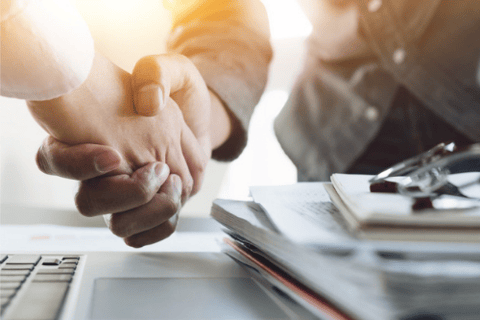 Willis Towers Watson (WTW) has partnered with European insurtech Indeez to distribute its insurance products for independent workers working with digital platforms in Asia-Pacific.
Indeez works with digital platforms to design affordable protection products for independent workers in Europe, including professional liability, accident, and income protections.
The partnership will allow Indeez to accompany digital platforms and offer its solutions as it expands outside Europe. It will also enable the insurtech to leverage WTW's local market network and relationships in Asia-Pacific to build tailored protection and benefits programs for gig workers in the region.
Indeez CEO Vikas Chhariya said they expect the strategic partnership with WTW to empower independent workers globally.
"As one of the fastest-growing European insurtechs, Indeez and WTW both recognise the needs of independent workers and digital platforms as a key sector in society that needs to be urgently addressed, and this requires collaboration to build solutions and innovation at global scale," Chhariya added.
Read more: Willis Towers Watson Australia backs Uluru Statement
While the partnership will initially cover key markets in Asia-Pacific, Simon Weaver, head of corporate risk & broking for Asia-Pacific and head of Australasia at WTW, said the deal opens an opportunity for similar partnerships in other geographies.
"Prior to the outbreak of COVID-19, the International Labour Organisation estimated that 1.3 billion people were working in the gig economy in 2018 in this region. The independent economy has grown larger during the pandemic, and with many workers losing secure jobs or seeking to top-up their income, the gaps in protections provided within this economy are stark, with many having no guaranteed income, healthcare, retirement planning, or sick care," Weaver added.
"Digital labour platforms have transformed the world of work, and the need to support this growing and influential workforce is vital. Indeez [has] a unique offering in Europe, and we are excited to work with them to expand the opportunities into Asia-Pacific."
The partnership came after WTW released its latest Quarterly Insurtech Briefing, covering the third quarter of 2021 (Q3 2021).
The report found that during the first three quarters of 2021, global investment into insurtech reached US$10.5 billion. In addition, Q3 2021 saw 113 deals yield over US$3.1 billion in investment, a 23% increase over Q3 2020, making it the second-largest funding quarter on record.