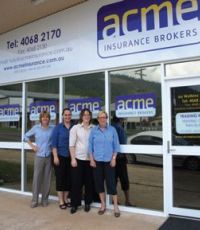 Karen Hardy
When
Insurance Business
told Karen Hardy she had ranked third, her first words were, "didn't anyone else enter?!" On the contrary – our initial callout for entries encouraged a massive response – but it was Hardy's ability to consistently drum up new policies, new clients and new revenue streams that propelled her towards the top of the list.
"I'm astonished and amazed. I'm very honoured to be awarded this position and I think this is a wonderful opportunity for brokers to gauge their performance against their peers," she says of the inaugural rank​ings.
"I am hopeful that all of my counterparts will make the time to apply to be an Elite Broker next year so that this may become a true 'national competition' for the legion of committed professionals within our industry."
Pointing to the industry's response to Tropical Cyclone Yasi as one her fondest career moments, Hardy says she is "truly proud to be part of such a vital industry and experience the results of its benefits firsthand on such an awesome scale".
"From the IBNA board and fellow members to our primary insurers Zurich, Vero, QBE, Lumley, CGU and Allianz, all parties rallied to support Acme Insurance Brokers, our clients and our community with speed, integrity, empathy and patience," she says.
Moving forward, Hardy sees huge opportunities for the industry to educate both themselves and their clients, so that they may make informed and educated decisions about their risk management strategies.
SUCCESS DRIVER: EDUCATION
"Insurance industry participants who rely on price-cutting strategies do so at their own peril, as a price-based purchase decision highlights consumers' lack of understanding. We should all strive to move away from price and focus on educating consumers about the value of the insurance industry, its participants and products."