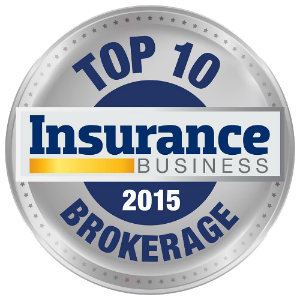 10 IPS INSURANCE BROKERS
IPS INSURANCE BROKERS
Frank Cusmano, founder and managing director
BEST CRITERIA RANKINGS:
Client retention
Policies written
Policies per broker
The Western Australia-based IPS Insurance Brokers kicks of our top 10 for 2015. IPS has been sourcing insurance protection for Australian businesses for almost three decades.
In addition to the success the team has experienced in the past year that's seen them join the ranks of their top 10 counterparts, IPS also supports a number of organisations in its local community. These include the Perth Soccer Club, Balcatta Soccer Club, Bayswater Soccer Club, Cockburn City Soccer Club, WA Italian Club, Monte Motorsport, Priolo Motorsport, Noranda Hawks Football Club, Maria CC. Annunziata (Inc), 6PR WA Special Needs Childrens Party, South Midland Pony Club and Princess Margaret Hospital.
Congratulations to IPS Insurance Brokers, the first cab of the rank in our Top 10 Brokerages for 2015.
Company

Information
IPS Insurance Brokers

7/134 Main St., Osborne Park WA 6017