Pressing environmental risk a blind spot for businesses | Insurance Business Australia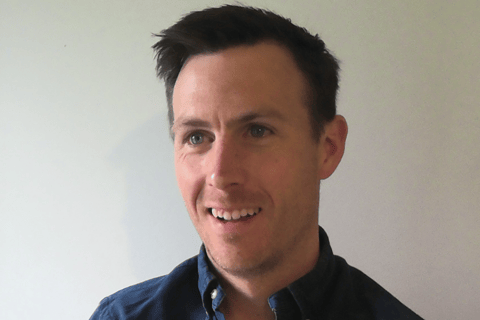 As the world continues to struggle with COVID-19 and its resurgent variants, environmental risks seem to have fallen by the wayside. A report by international insurer Beazley found that risks in the environmental category are bottom of many businesses' list of concerns. This, despite the recent COP26 summit highlighting the horrors of climate change and how the global community is missing its targets in reducing greenhouse gas emissions.
According to the Spotlight on environmental risk report, only 12% of business leader respondents in the UK and US ranked environmental risk as their most pressing concern in 2021. That proportion falls to 9% for 2022.
To shed more light on the issue, Corporate Risk and Insurance spoke with Chris Illman (pictured above), head of responsible business at Beazley and author of the study.
"Even with COVID-19 and climate change dominating the news, executives appear to think of this category of global systemic risks as an externality, something that does not impact their bottom line," Illman said. "Climate risk is perceived to be far less acute than pandemic risk by businesses on both sides of the Atlantic, with only 26% of businesses ranking it their top risk. With a median of just 38% of businesses overall feeling 'very prepared' to combat climate risk, our research reveals it is one of the risks to which businesses feel most vulnerable."
Illman also noted that various business sectors have widely varying responses and levels of preparedness for environmental risks.
Energy and utility businesses are much less concerned about climate change than other sectors – with only 23% overall ranking this their top risk, Illman said. However, almost half (48%) of surveyed firms in this industry said they are resilient, meaning they are very prepared to anticipate and respond to the risk.
"Climate is an existential risk for every business, but energy and utility companies have had some of the most forceful legal and regulatory interventions," he said. "This, combined with their position at the forefront of the energy transition, has put them ahead of the curve in terms of their strategic response."
Meanwhile, the marine and warehousing sector is least prepared to manage climate risk. Even prior to the pandemic, supply-chain risk was a growing concern for businesses everywhere, due to the stress climate change places infrastructure that was never designed to deal with the extreme high temperatures, flooding, ice and wind damage that are now becoming routine, Illman said.
The report also found that businesses are more focused on near-term environmental risks (regulation, ESG) than long-term risks.
"We believe that rather than focus on the big picture of environmental concerns, businesses are focusing on near-term risks which are within their control, specifically on the interconnected legal, reputational, and regulatory risks of compliance with ESG reporting, with 18% ranking political and regulatory risks their top concern in 2021," Illman said.
At the COP26 summit, the transition away from fossil fuels to renewable sources of energy was one of the main topics. However, the report said that energy transition risk is a blind spot for many businesses, often failing to register on their boardroom agendas.
"Energy transition risk appears to be something of a sleeping giant – it is the lowest-ranked risked of all, yet one to which US businesses feel particularly resilient – maybe reflecting lower appetite for energy policy reform in the US," Illman said. "Even when companies embrace energy transition issues with the creation of new products and new payment mechanisms, the environmental and associated reputational issues are not always apparent. This is one area where failure to take appropriate action now may result in elevated product recall or D&O risk down the line."
According to Illman, COP26 set out clear priorities for governments, businesses and individuals. These include commitments to reduce methane emissions, prevent deforestation and protect biodiversity. Whether concerned parties will adhere to these commitments remains to be seen.
"The insurance industry can play a key role in helping deliver those priorities – by supporting the transition to a greener future through its underwriting and investment policies," Illman said. "We recognize that, as an industry, we have not seized opportunities as soon as we should have. We cannot accelerate further without leaving our comfort zone. This will require greater investment in and sharing of data. As we learn more about how ESG principles can reduce risk, we will build the lessons into our underwriting, claims and investment process to deliver innovative insurance solutions that provide additional cover to clients that perform highly against established ESG metrics."