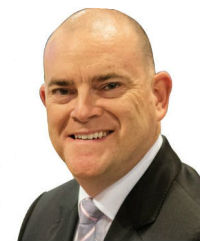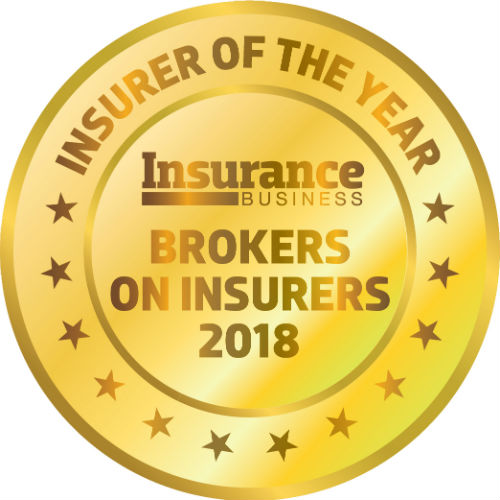 A TRIPLE THREAT
Insurance Business talks to Ben Bessell about CGU's gold-medal finish in the Brokers on Insurers survey for the third time in four years
CGU is "thrilled" to have been voted Insurance Business' Insurer of the Year in 2018, according to Ben Bessell, executive general manager of business distribution and group executive at IAG. On top of this achievement, the insurer recently received another impressive accolade, winning the award for Australian General Insurer of the Year at the inaugural Insurance Business Awards.
"To receive this award from our brokers, on top of the General Insurer of the Year Award, I think is testament to our people and their resilience, but also the way they go about managing relationships, risk selection and pricing," Bessell says. "It's a particularly challenging time in the industry at the moment for a range of reasons, so to be voted Insurer of the Year is extra special this year, I think, for all the work that's been going on internally and externally within our business."
Bessell is also proud that CGU was able to earn such an accolade during a time of significant internal structural change. "I think the [challenge] during times like that is to make sure we can keep a balance, focusing on our people, but also our customers and partners," he says.
"I think – and this award is probably a reflection of that – that we've managed to do that well, both manage our people … and also keep the wheels turning and maintain great customer and partner service." In terms of business highlights over the past year, Bessell singles out CGU's response to natural disasters across Australia.
"The role brokers have in providing their clients with great advice is as important now as it has ever been"
"We've had some really good feedback from our customers and partners … [about] how we responded to the bushfires in March, both in New South Wales and Victoria, in addition to Cyclone Debbie," he says. "I think the processes we've put in place and the proactive nature of our claims teams stood out to me, and definitely resonated with our customers and partners."
So, what does it takes for an insurer to occupy a leading position in today's exceptionally competitive environment? Bessell believes consistency is vital.
"By that, I mean consistency in how we respond, how we communicate and how we interact with our partners," he says. "Communicating very clearly and in a timely manner [with partners] is … extremely important when there is competition because reliability, clarity and dependency are very important, and they're the things, for me, that will make a difference in a competitive environment."
Bessell also speaks to the ongoing importance of broker partners to CGU.
"They make up by far the majority of the premium that we underwrite, and they'll continue to be a significant and important part of our business," he says. "The customer interactions that they have, the distribution platforms that they have, play an important role in ensuring our product gets to market in a timely and effective way, but also that our products get effectively marketed.
"The role brokers have in providing their clients with great advice is as important now as it has ever been, and the value of that advice is probably as important as ever. Where we can play a part in complementing the broker advice with good products and good service is where the partnership is shown, and that's where it comes alive."