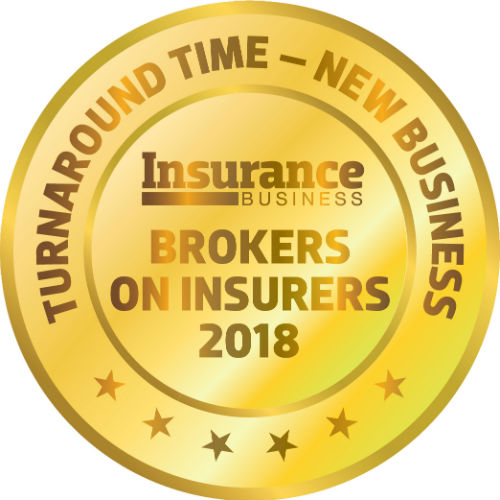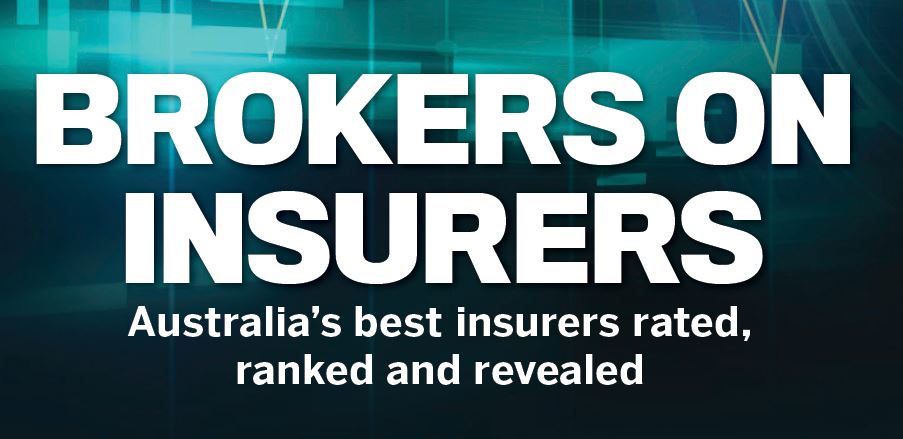 Turnaround times – new business
Gold winner: BHSI (3.36)
Silver winner: AIG (3.25)
Bronze winner: Chubb (3.23)
Industry average: 3.10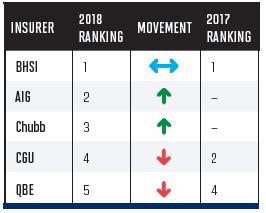 Several brokers felt there was little change when it came to turnaround times for new business enquiries in the past year, while others saw movement in the right direction. "Most insurers will respond to new business enquiries quite quickly" and "most have improved, but [it] depends on the type of new business" were among the comments from satisfied brokers.
But others noted a general drop in performance in this category. "Brokers here complain all the time about getting the required information to finalise business placements," one respondent said. "Everyone is busy, but underwriting is a crucial part of satisfying a client with either a renewal of business placement or any new business. If a new insured thinks you are struggling with a business placement, they could be concerned about the future, should a claim arise."
"Underwriting agencies have improved, with major [insurers] worsening in response times"
Another broker noted that "insurers who use to take an hour or so now take days … gone are the days when you could phone and speak to an underwriter and discuss an account", while a third said times had worsened overall and attributed the decline to "the hardening market and increased quote activity".
When it came to the insurer at the top of the pack for turnaround times on new business enquiries, Berkshire Hathaway Specialty Insurance earned a gold medal for the third consecutive year – especially impressive considering that the insurer has only been included in the last three annual surveys.
AIG shot up the ranks this year to take the silver medal, while Chubb secured the bronze, making it three medals in three categories.