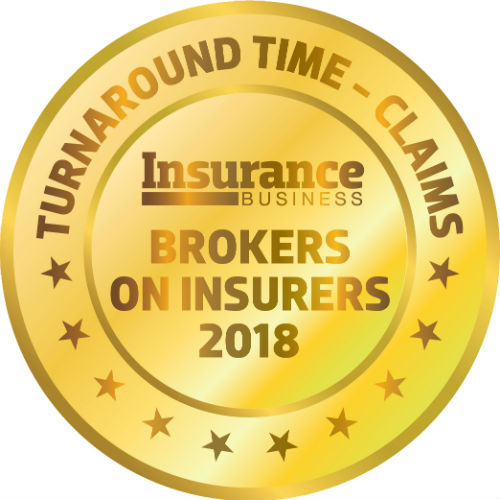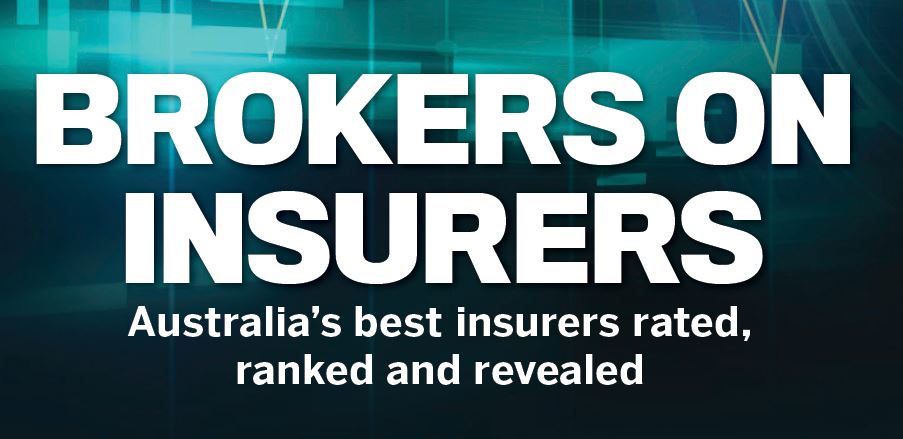 Turnaround Times-Claims
Gold winner: Chubb (3.54)
Silver winner: Allianz (3.26)
Bronze winner: CGU (3.17)
Industry average: 3.07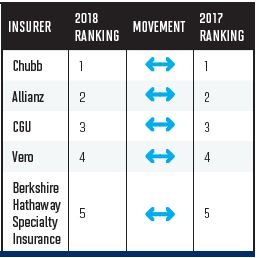 For the sixth year in a row, brokers said that what matters most in dealing with insurers is turnaround times on claims. After all, there is no time when a broker expects more from their insurer than when called upon to honour their promise to pay.
Respondents' feedback about insurers' turnaround times on claims within the last 12 months was quite varied. "Some insurers have implemented better systems to deliver faster claim outcomes, which is brilliant," one broker said. "However, other insurers have worsened considerably and always point the finger at a lack of resources."
"Some insurers have dropped the ball on claims, while others have significantly improved"
Others agreed that some players are clearly outperforming their competitors on this front. "Some companies are fantastic – exceptional systems and staff to support claims," said one broker. Another noted general improvement across the board, specifically in handling certain types of claims: "Insurers are definitely getting better at dealing with claims, [with] more streamlined service and much improved service for catastrophe events."
But one broker reported that while insurers are doing a "fairly good" job overall, "there have been some absolute headaches with claims getting sorted". One broker commented on how insurer behaviour has changed in tandem with market conditions: "Due to the hardening market, insurers are once again looking to reel in losses and leakage by minimising claims costs through strict auditing criteria and claims requirements. This is causing delays in the claims process, as the burden of information required to submit a claim is increasing and review of this information impacts the timeframe involved." Another broker observed that in the current market, "everyone wants to find a way not to pay a claim".
Brokers also expressed dissatisfaction with decisions to outsource claims teams, as well as specific experiences with certain claims staff. And when asked how insurers could win more of their business, several respondents' answers were claim-focused, including "improve claims capability", "[provide] knowledgeable claims staff [and] quick and responsive service" and "settle claims as quickly as possible when it is a simple claim". Perhaps one broker said it best, calling upon insurers to "acknowledge that claims service is the most crucial area for us to prove ourselves".
Winning the gold medal for turnaround times on claims this year is Chubb, which has taken the gold in this category in five out of the six surveys to date. One broker reported that their good claims outcomes for clients had been "principally with Chubb". Allianz took the silver again this year; one broker described the insurer as "terrific to deal with". CGU again rounded out the top three, earning the bronze medal. One broker labelled the claims service of both Allianz and CGU in recent times as "exceptional".