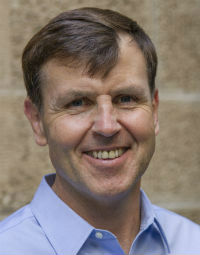 Daniel Fogarty, CEO, Evari
CEO
EVARI
Daniel Fogarty is an industry veteran who recently ventured into insurtech. His banking and insurance experience spans over three decades, including three years as CEO of Zurich's general insurance business in Australia and New Zealand. He is also a member of the ANZIIF board.
In 2017, together with two co-founders from the tech world, Fogarty established Evari, a cloud-based insurance platform said to be the first of its kind in the world, offering fully digital, tailored insurance solutions to the small business sector. When Evari launched last September, Fogarty said, "We are living in a digital economy and there is a significant opportunity within the sector to transform how customers interact with their insurance providers. Business customers should have the right insurance at all times, and cloud technology is the key to this."
Evari is looking to create waves with its new offering and should be a fascinating start-up to monitor in 2018.
Company

Information
Evari

Evari Insure c/o WeWork, 333 George St, Sydney, NSW 2000