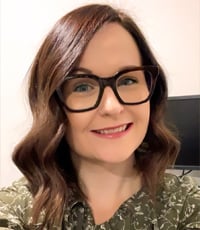 Amy Smith, Queensland Urban Utilities
Insurance advisor
Amy Smith is a senior member of Urban Utilities' in-house claims team with strong analytical and problem-solving abilities, as well as aptitude for professional and creative decision-making.
Part of Urban Utilities since 2015, Smith is now responsible for organising the annual placement of the organisation's insurance program, handling of incoming and outgoing liability claims, managing of myriad in-house insurance enquiries, mentoring of junior staff members, and supporting the insurance team leader and chief risk officer through a number of tasks.
Last year, Smith completed her Diploma of General Insurance, and continues to expand her knowledge on legislative and common law to further her capabilities in her role as an insurance advisor. She also ensures everyone "gets a go" by encouraging people to think outside the box and providing them support and mentorship.