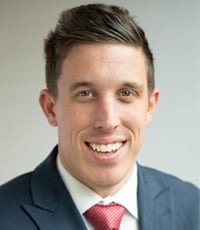 Michael Walker, CGU Insurance
Account partner
Michael Walker a young industry professional with a dedication to serving his brokers.
Walker's background in underwriting is a real asset to him and the panel of brokers he looks after. He provides tailored services to brokers in belief that "one size does not fit all." This is why he has repeatedly been nominated for various awards both by his brokers as well as within CGU.
Walker aspires to take up a leadership role one day and is focused on learning skills to become a compassionate and effective manager.