Jump to winners | Jump to methodology
Insurance upgraded
The insurance technology landscape over the past two years has been characterised by companies migrating off legacy systems to innovative digital environments and remote technology. Insurance Business New Zealand's 5-Star Insurance Innovators 2022 were recognised based on evidence of leading-edge success. In total, 11 Kiwi insurtechs were named as winners.
"By nature, digital platforms offer more customisation, automation, and optimisation of insurance processes and systems offering customers faster and better experiences," says Julie Bedggood, co-founder and CEO of Intellimin, one of the 5-Star Insurance Innovators. "With a less blanketed approach, businesses have been able to get more innovative products to market."
Alistair Harold, the co-founder and CEO of Grappler, another winning innovator, agrees. "Insurers and other businesses are looking to create a new, more effective operating model that will help them navigate a world of increasing uncertainty."
"We find that client partnerships are key to future growth. By engaging in the startup market, seeing new products being configured and launched, we can build better solutions to accelerate innovation"
Julie Bedggood, Intellimin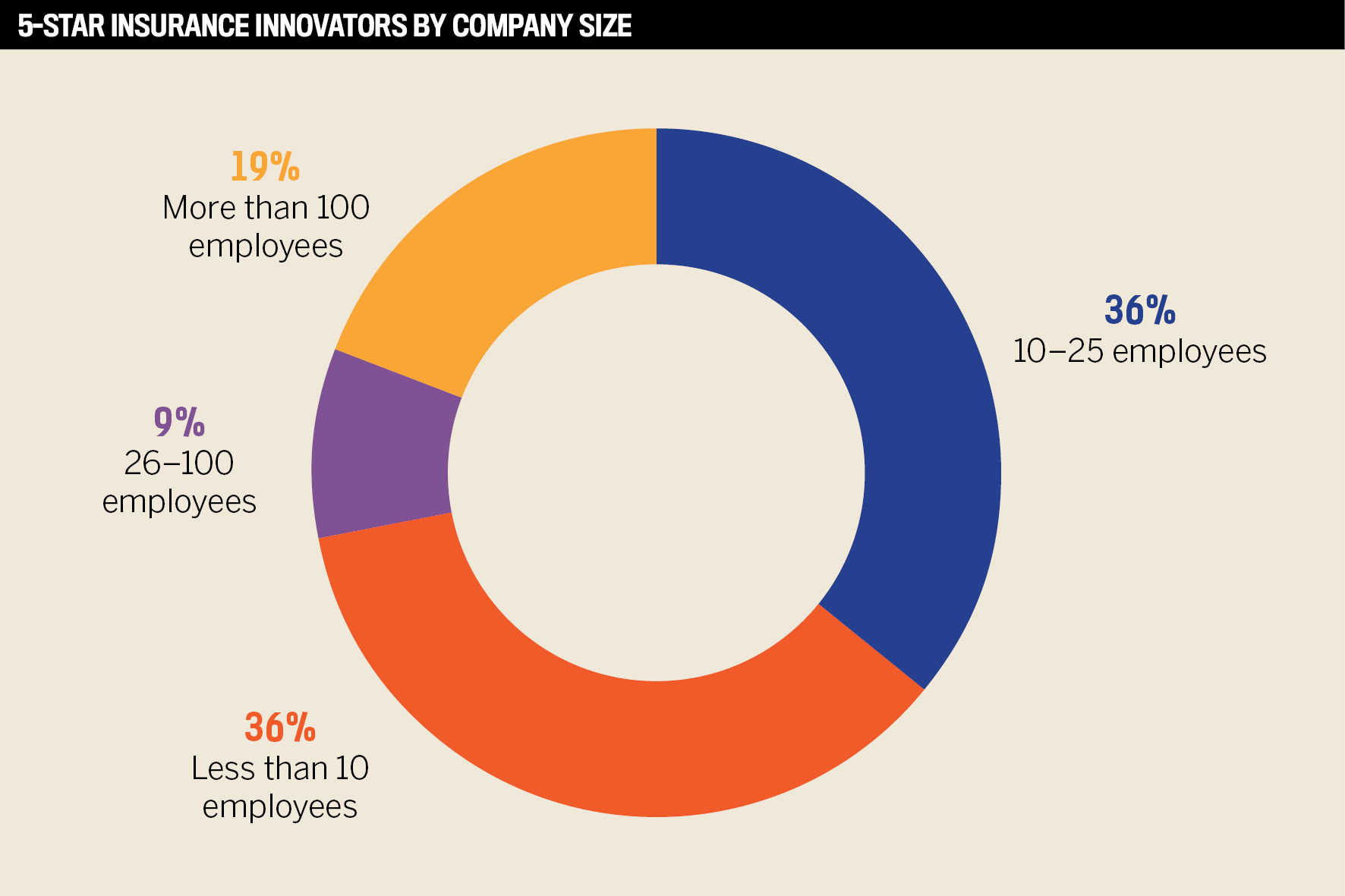 Three of the winning technologies
Bounce Insurance is a 5-Star winner whose product is underpinned by parametric insurance. If an earthquake strikes, Bounce pays upfront – within days – as much as $20,000 for households and $2 million for commercial clients. Founder and managing director Paul Barton got the idea after seeing first-hand the devastation and financial hardship that large earthquakes can cause, realising that quick payments could go a long way to helping victims recover quickly.
Bounce leverages independent seismic data from GeoNet strong-motion sensors that help pinpoint whether or not clients have been affected. No photos, invoices, assessors or long claims conversations are necessary – just basic text-based communication to confirm the event, followed by the deposit in the clients' bank accounts.
Barton says the industry has been bustling in some markets and very quiet in others. "Some innovators are focusing on niche opportunities by either providing capacity to cover risks that are challenging for traditional insurance business or leveraging IoT or other technologies to overcome friction in the claims management process and/or bottlenecks in processing."
Bounce is the only parametric insurance underwriter in New Zealand. Through online access, clients can bind insurance applications within three minutes by providing their name, insured address, mobile phone number, and email address. Claims are typically settled in five days or fewer.
"Bounce will continue to apply a product-driven strategy with a focus on expanding new parametric products covering new and different perils and/or expanding into other underserved markets," says Barton. "Core to everything we do is simplicity in product and process. We will continue to offer seamless digitally enabled access to our products, and we will continue to provide a fully transparent claims process that takes all the friction out of our settlement process."
Meanwhile, Intellimin's innovative strategy and policy automation platform transforms online sales and self-service REST API architecture and client-side websites. Clients can now create their own client-side websites and support their digital transformation projects, such as new distribution channels and products.
"Intellimin is designed to save businesses time and money by providing automated policy application and underwriting, policy administration, billing, and claims," explains Bedggood. "We use highly configurable modules to deliver great customer experiences and support business processes and growth."
With Intellimin, processes that used to take five weeks now take five minutes. The platform is supported in six countries, has processed more than five million applications, and has remained a trusted industry resource for over 15 years.
"Old complex legacy environments from a single vendor are difficult and expensive to manage and maintain. The functionality and user experience no longer meets the business and user needs of today"
Alistair Harold, Grappler
"Keep evolving and working with our clients to provide solutions to the changing digital space," says Bedggood about the company's plans. "We find that client partnerships are key to future growth. By engaging in the startup market, seeing new products being configured and launched, we can build better solutions to accelerate innovation. Knowledge is then fed back into the wider platform to constantly improve and evolve Intellimin."
Showcasing another side of tech is Grappler, a managed SaaS offering industry-specific functionality to automate the credit control and debtor management process for indirect insurers and MGAs or underwriting agencies.
"We use technology to digitally ingest remittances from intermediaries and automate the processing and reconciliation of outstanding debtors, reconciling policy and payment data and eliminating the need for manual intervention," says Harold. "We apply machine learning to drive better user decisions, improve processes, and ultimately reduce the cost to serve – all while improving the debtor management position of our customers."
Last year, Grappler focused on developing new dashboards, reporting capabilities, and analytics. The firm has automated the reconciliation of more than 95% of its clients' payment and policy data, eliminating the need for manual intervention. Grappler continually empowers its clients to reduce the number of full-time employees by two-thirds so they can redeploy their resources to more revenue-generating roles. The company reconciles remittances from 97% of the New Zealand and Australia broker market and, since they launched, have managed to have zero client churn."We continue to focus on delivering exceptional customer service and our product development team is focused on delivering continuous innovation to ensure we are always adding value to our customers," says Harold. "Because our business model is subscription-based, customer satisfaction is essential to earning customer renewals."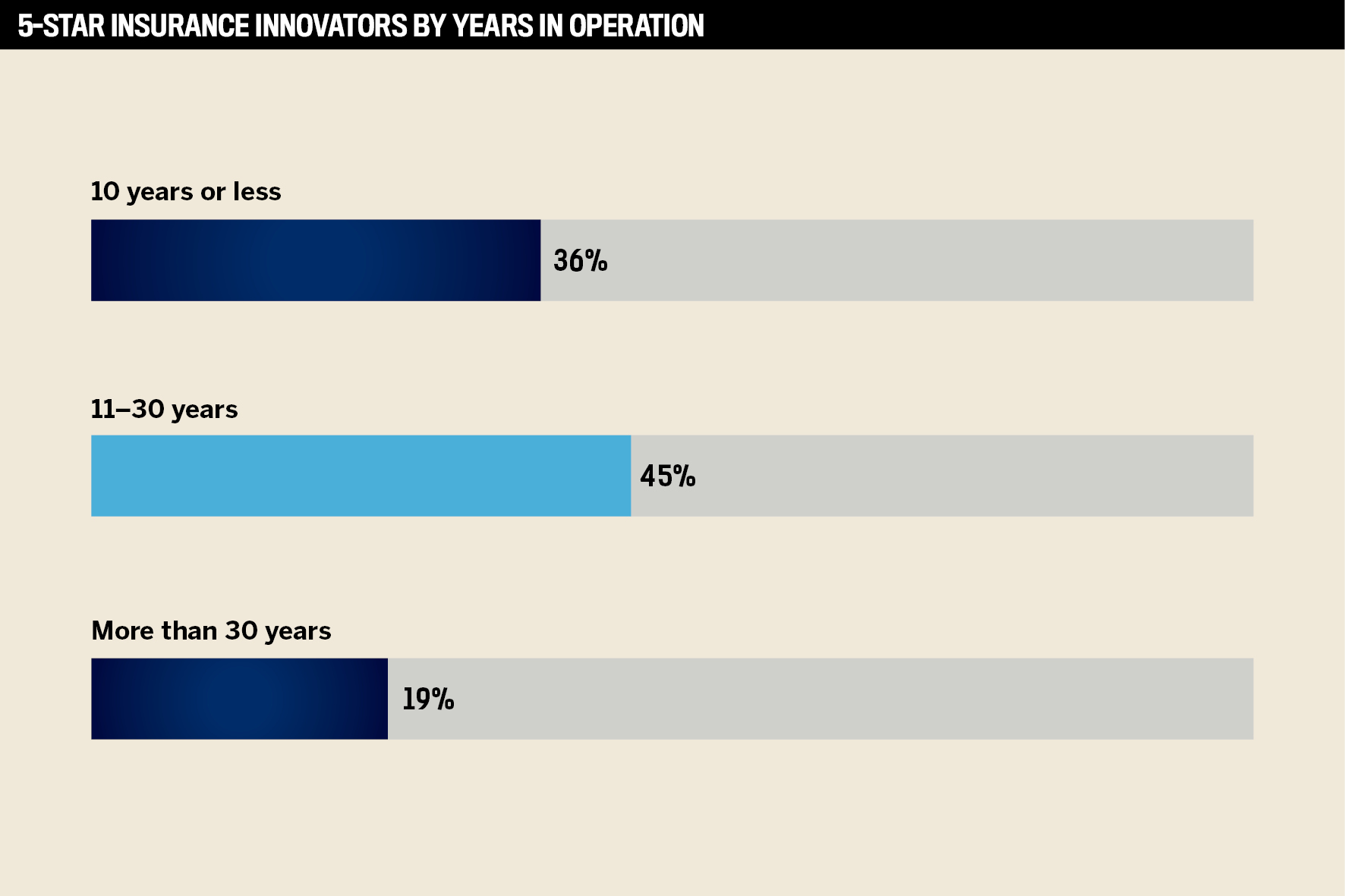 "Parametric insurance is a mechanism to provide a very simple cover at an affordable price to previously completely underserved communications around the world. Often, it is these communications that are most exposed to the ramifications of climate change"
Paul Barton, Bounce Insurance
What's trending
According to Harold, the movement from old to new systems is driven by trends he sees in the market. "Old complex legacy environments from a single vendor are difficult and expensive to manage and maintain," he explains. "The functionality and user experience no longer meets the business and user needs of today. We have seen a move away from single application providers and an increased adoption of niche digital solutions from insurtechs – providers that know their subject matter and provide highly configurable, innovative solutions that can complement systems of record."
Barton underscores the importance of partnerships or what he calls "co-creation". He says that he sees "collaboration and blending of different business propositions to solve customer problems. For example, data analysis and index/risk monitoring can be performed by one business, product administration by another, and distribution performed by another business. The ease of communication has allowed opportunities for co-creation."He cites the access and use of data as another trend. "Data helps you better understand the underlying risk – that is, more granular risk-based pricing – and also closing gaps in exposures that were previously thought too hard under the traditional insurance model," he says.

Ultimately, Barton is bullish on parametric insurance, coverage that pays out based on whether a predetermined event takes place and at a specific intensity and location. "Access to affordable insurance propositions is becoming more and more important in many parts of the developing world," he says. "Parametric insurance is a mechanism to provide a very simple cover at an affordable price to previously completely underserved communications around the world. Often, it is these communications that are most exposed to the ramifications of climate change."
Bounce Insurance
Certus Insurance Brokers
Grappler
InsuredHQ
Intelligent Life Travel
Intellimin
JAVLN
LifeDirect
Pinnacle Life
Southern Cross Health Society
Tower