Jump to winners | Jump to methodology
Best female leaders in NZ's insurance industry are lighting the way ahead
The best female insurance leaders in New Zealand never let tough times dissuade them; instead, they are blazing a trail.
A group of 33 remarkable female insurance leaders stand out as beacons of resilience in the second edition of Insurance Business New Zealand's Elite Women 2023. They are leading with their hearts and lighting the way for other females in the insurance industry.
"For a woman, you can build your insurance career around your life; it doesn't have to be the other way around"
Pamela Venu, Coversure
The common denominator is their ability to look beyond themselves as they balance their careers and family lives, remarks Emma Gabor, principal at Gabor Law, who founded the Women in Insurance network and serves as its co-president.
"Across the board, they are all doing different things and extraordinary work in their own way," she notes.
The awardees are breaking down barriers by pursuing:
networking and mentorship through formal and informal groups, lunch and learns featuring female insurance leaders as speakers, and special events focusing on finance and fashion
diversity and inclusion efforts to help women and underrepresented groups launch a career in the insurance industry
empowerment of female leaders through participation in female-focused charities, sponsorships, education and leadership programs
"I made so many mistakes along the way, and I would freely help women navigate all that"
Elle Wuthrich, Coversure
How 2023's Elite Women became insurance industry leaders
Two awardees from Coversure, a full-service brokerage serving New Zealand clients from offices in Auckland and Wellington, are making a difference in the insurance industry by going beyond their day-to-day duties.
Awardee and COO Pamela Venu is not only the first female insurance leader appointed to the company's executive committee, but her commitment to inclusivity has also paved the way for its first female senior financial adviser, fellow awardee Elle Wuthrich.
To support Venu's application for IB NZ's Elite Woman award, Coversure's director of personal risk, Tavita Lene Milo, says, "Pamela is not one to rest on her laurels. She has changed our processes, ensuring Coversure is a diverse, inclusive and safe place for all. We are one of the most diverse insurance practices in Aotearoa/New Zealand, all thanks to Pamela and her innovative thinking."
Venu helped to create the Avanoa Initiative, a program that provides support to help those underrepresented in the insurance industry launch a career.
"'Avanoa' is the Samoan word for opportunity, and less than 2% of financial advisers in New Zealand hail from modern Pasifika communities. Also, 75% of New Zealand's uninsured are also of modern Pasifika," adds Venu.
"It's a way to get new blood into the financial services industry," says Venu, adding that the country's insurance industry professionals must now obtain a New Zealand Certificate in Financial Services (NZCF) (Level 5) to give financial advice.
So far, Venu has successfully onboarded five individuals, three of whom have achieved their NZCF Level 5 qualifications.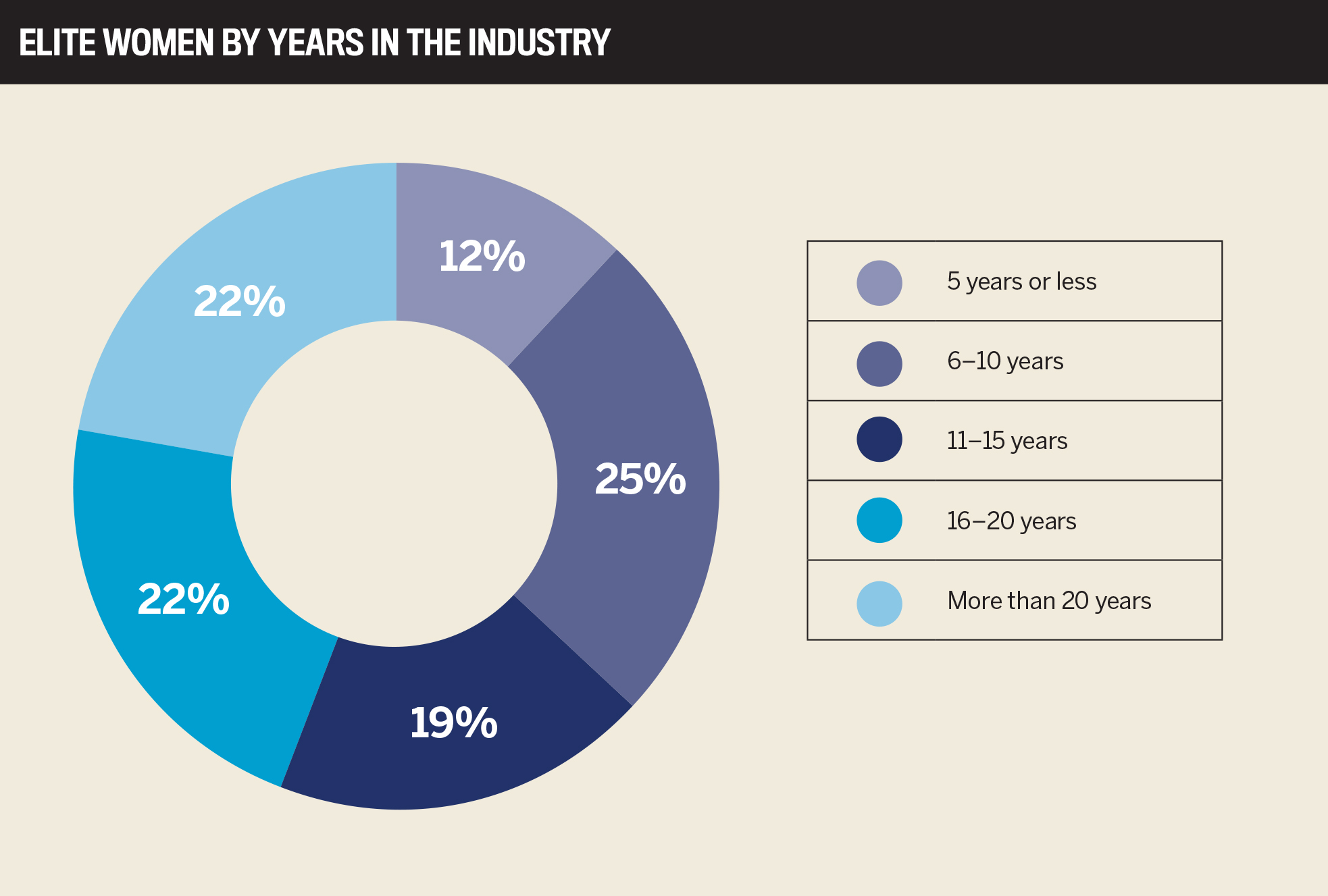 "It's not often the linear path that gets you up the ladder; it's those sideways rolls that can help you grow"
Monica Maharaj, NZI
What challenges have NZ's female leaders in insurance overcome?
Like Venu, senior financial adviser Wuthrich is boosting the ranks of female advisers in the industry through networking. She notes that it's important to share her lived experience as one of few Polynesian women from South Auckland working in insurance, as well as helping women in the broader community become financially literate and choose insurance as a career path.
Both female insurance leaders agree there remains a lack of their peers in the industry, and an "old boys club" mentality persists in some quarters despite diversity gains.
"It's quite a complicated industry, in a sense, and you can get taken advantage of with regard to remuneration, commissions and ownership of clients," Wuthrich explains of trying to grasp job contract details. "I made so many mistakes along the way, and I would freely help women navigate all that."
Coversure CEO and principal financial adviser Jason Venu says of Wuthrich in support of her Elite Woman nomination, "Elle, in her own right, is a trailblazer in South Auckland as she is passionate about breaking barriers and introducing financial literacy to women in Aotearoa."
Wuthrich founded Fashion and Finance, a networking initiative that has allowed her to combine her two passions while creating a safe space for women to discuss financial matters and have fun at the same time.
Through a partnership with fashionista Nora Swann and her organisation, Dressed in Confidence, event attendees themselves can make a positive difference by donating clothing so others who are entering the workforce can be "dressed in confidence".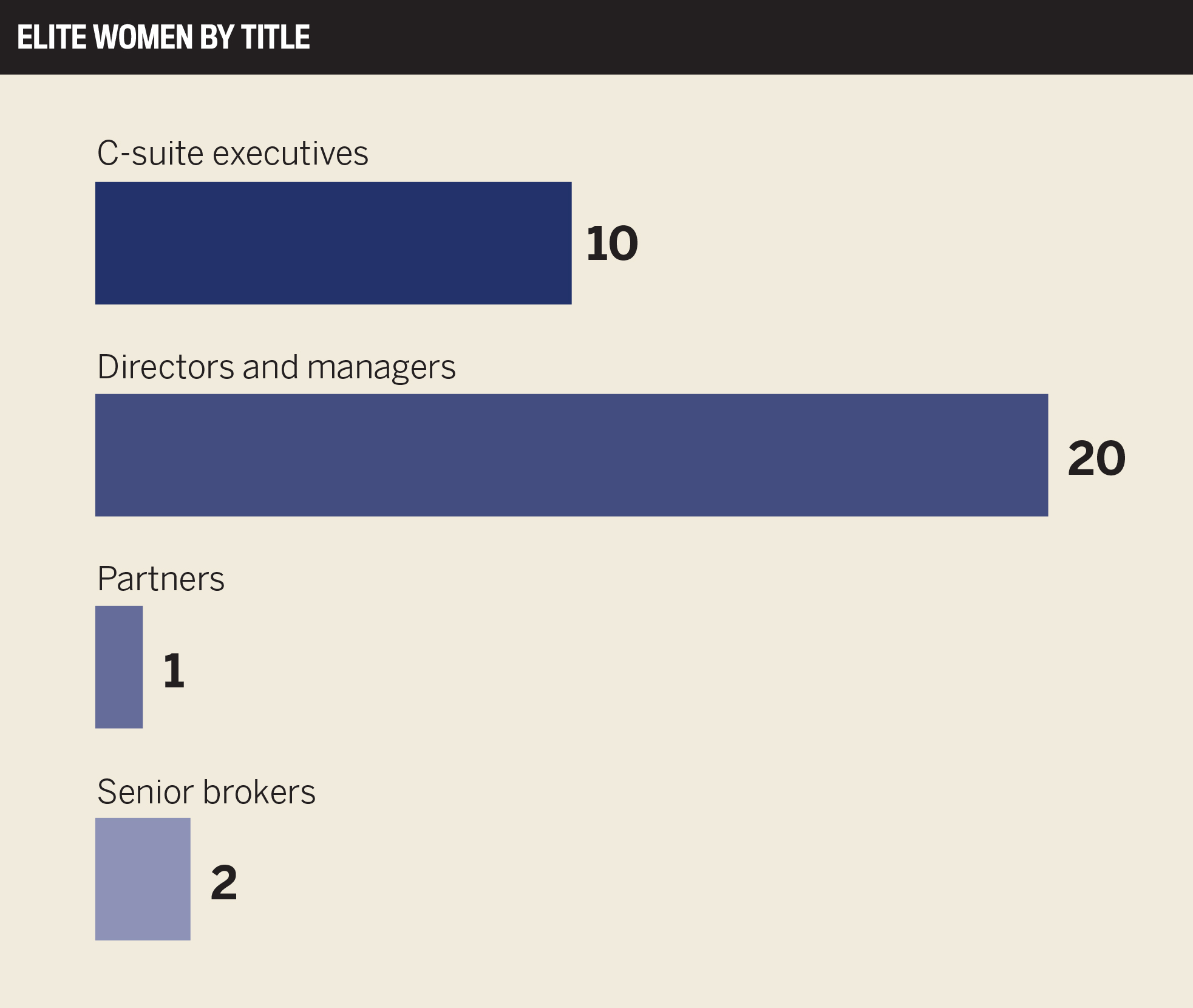 Inspiring female insurance leaders shine with self-confidence
Belief is so important to being a female insurance leader and a key ingredient to success.
"I continue to see that an obstacle is often ourselves or a lack of confidence," states Mel Gorham, CEO of the Insurance Brokers Association of New Zealand.
Gorham notes that to be an outstanding female insurance leader, you must:
have the confidence to offer your opinion, speak up if you disagree and handle challenges
deliver consistent results
be adaptable and able to consider different points of view, putting aside your own
be actively engaged, fair, informed and approachable
With a background in employment law, awardee Monica Maharaj summoned her courage and took a leap of faith into insurance about 16 years ago. Her most significant professional growth came when she stepped outside her comfort zone to lead the "superstar" underwriting team at Lumley during its merger with NZI.
"It was a massive challenge and very stressful," she recalls. "I did draw quite heavily on the people there, and I think that was the secret to us succeeding despite all the upheaval and instability."
Maharaj, a regional claims manager in liability at NZI, acknowledges that female insurance leaders may find it difficult to take on new challenges if they don't "tick all the boxes".
"It's not often the linear path that gets you up the ladder; it's those sideways rolls that can help you grow," says Maharaj of advice given to her by a mentor.
Coversure's Venu, who is raising two boys with her husband, notes that a key challenge facing female insurance leaders is having to juggle a career and home life.
"It's about always having to trade off between working and going on my son's school trip," she explains. "I just have to remember my 'why', why I'm doing what I'm doing. For a woman, you can build your insurance career around your life; it doesn't have to be the other way around."
As co-president of the 300-member-strong Insurance Network, a networking group for female insurance leaders once known as "Not the Boys Club", Maharaj helps to support and empower women through lunch-and-learns and other regular events.
Fellow winner Liberty Newlands has also triumphed over adversity. Zurich's New Zealand market manager went on maternity leave in a soft market and came back to a hard market.
"It was a very quick upskilling of how to underwrite in a hard market, and that was a challenge because I am customer- and broker-focused," she recalls. "I appreciated that our customers were hurting, but we needed to take a stance because the exposure had changed, and the way I overcame that challenge was through a lot of open communication."
Newlands' approach during that difficult period led to the team being recognised as a knowledge leader in their field. But she found herself at a crossroads soon after and considered leaving the insurance industry altogether.
Another honest conversation with a senior leader presented her with an opportunity to take on her current role, which was outside of anything she'd done in her insurance career. The position allowed her to, in part, elevate women in the industry and ensure their voices were heard.
"It has been the best experience of my life," she notes.
"It's fabulous to empathise with people, and we should use that as a weapon rather than seeing it as a weakness in business," says Newlands, who overcame postpartum depression after her second child. "We should take our shot whenever we can and apply for those roles that you might think are too big for you, because most of the time they won't be."
Amanda Whiting


Chief Executive Officer




IAG NZ

Amy You


Head of Pricing




Tower Insurance

Bronwyn Kirwan


Chief Sales and Service Officer




Fidelity Life

Dominique Warburton


Key Relationships and New Business Manager – Asteron Life




Suncorp New Zealand

Emily Craig


Junior Board Member – A&NZ and National Practice Leader – PI, Technology and Cyber




Chubb

Emily Davies


Head of Corporate Affairs and Sustainability




Tower Insurance

Emma Haugh


General Manager




Frank Risk Management

Gail Costa


Chief Executive Officer




Chubb Life New Zealand

Jessica Schade


Head of Captives and Alternative Risk Transfer




Lockton New Zealand

Jo McCauley


Chief Executive Officer




Southern Cross Travel Insurance

Johannah Benton


Platform Lead, Core Insurance and Digital




Tower Insurance

Julia Vahry


Founder and Managing Director




Vahry

Kresh Wright


Divisional Client Executive and Head of Life and Health




Swiss Re NZ

Lee-Ann du Toit


Partner – Actuarial & Insurance Services and National Lead – Insurance




Deloitte

Lianne Waru


New Zealand Manager




NM Insurance

Liberty Newlands


New Zealand Market Manager




Zurich Insurance

Luanna Philippe


NZ Claims Manager




Chubb

Megan Warner


Commercial Leader




Marsh

Melanie Harding


Chief Operating Officer




Lockton New Zealand

Melissa Cantell


Chief Executive Officer




Fidelity Life Assurance Company

Monica Maharaj


Regional Claims Manager – Liability




NZI

Nadine Tereora


Chief Executive Officer




AA New Zealand

Nicolette Eveleigh


National Business Manager




WTW

Olivia Clements


Director and Financial Adviser




LiveLife Insurance

Pauline Davies


Director




InsuredHQ

Prue Willsford


Chief Executive Officer




ANZIIF

Racheal Greer


Head of Claims and Risk




Donaldson Brown

Rebecca Watt


Regional Branch Manager




Crombie Lockwood

Tanya Clews


Head of Claims Partnerships and Services




Ando Insurance

Toni Ferrier


Chief Executive Officer




AIG NZ

Trecia Brown


Head of Solutions and Services




Fidelity Life Assurance Company