Jump to winners | Jump to methodology
Bringing change, adding value
There's a war for talent in the insurance industry. To survive, companies must constantly replace experienced, outgoing veterans – many of whom are retiring – with new life. This involves luring young people away from ostensibly flashier and more exciting careers and addressing potential employee outflow, such as the so-called Great Resignation. After all, there's a lot of spaces to fill. In 2022, 56% of insurance companies are planning to increase staff, according to Jacobson Group, an insurance executive search firm.
On that note, Insurance Business New Zealand recognises the 28 Rising Stars in 2022. In their 20s and early 30s, these professionals have proven that young people can thrive and rise quickly through the ranks to distinguish themselves. Whether they chose their paths or "fell into" them, they've made the most of their early years to have a great start on what's likely to be a long and rewarding career.
"In the long term, my goal is to use my unique perspective and diverse background to improve accessibility and change the reputation of a stale, stagnant industry"
Amy Cavanaugh, Pinnacle Life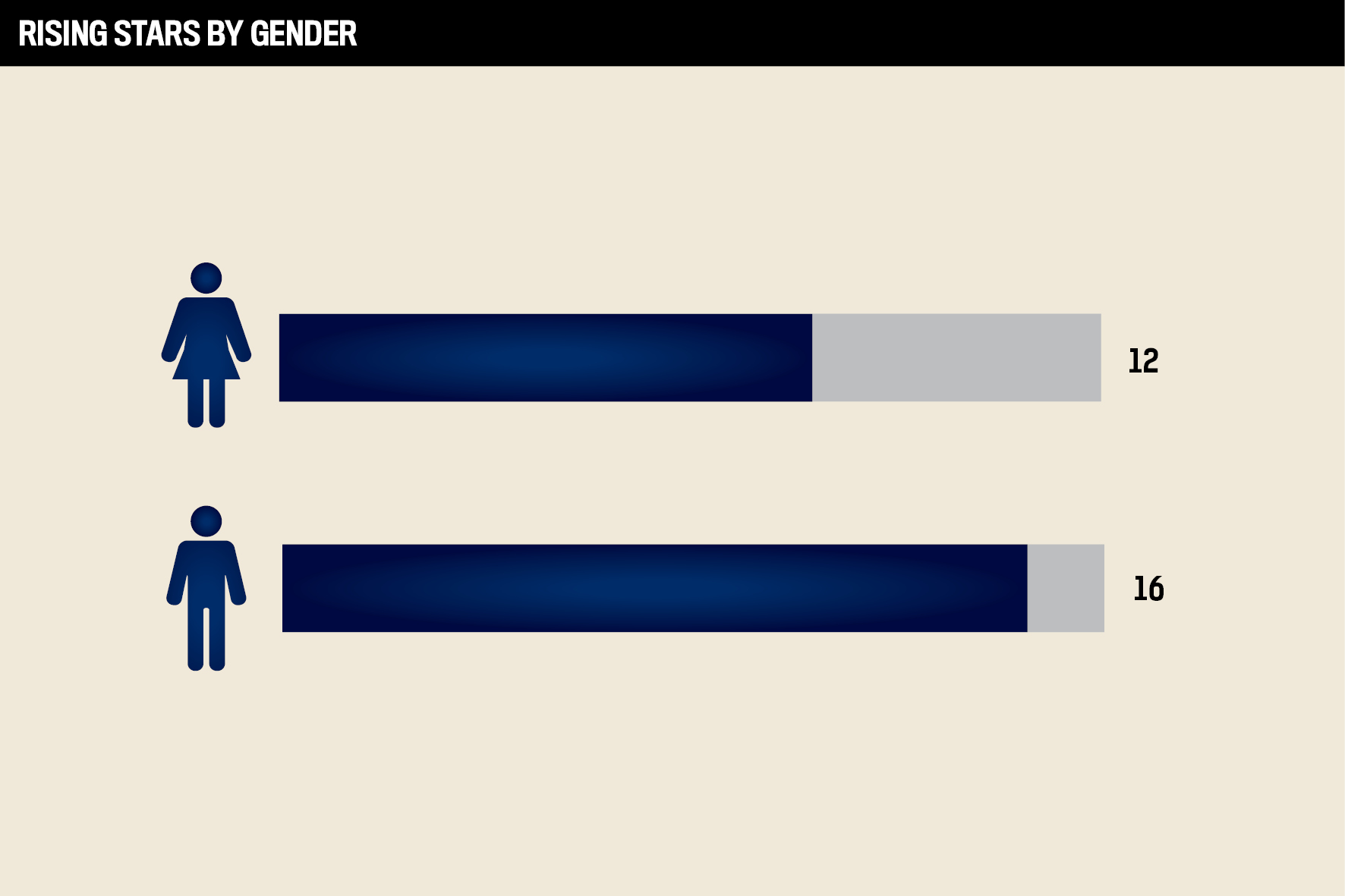 Delivering positive results
One of the questions IBNZ asked the nominees was about the kind of value they bring to their organisations.
Amidst a complex regulatory environment, Amy Cavanaugh, general manager of operations at Pinnacle Life and one of the Rising Stars, expanded her company's risk management framework, delivering benefits to clients and preventing business disruption. "These outcomes are measured through improved customer contact rates and response times, improved claims payment statistics, fewer complaints, and improved retention rates," she says. In addition, she has acquired a digital advice exemption to support online services for life insurance, delivered digital advice services, and enabled online bundling of special riders.
Like many professionals in his field, winner Nick Meister "fell into" insurance. The current head of underwriting at Tower Insurance, Meister is now passionate about the industry, which he says enables him to quickly figure out how businesses work and turn challenges into opportunities.
"I enjoy leveraging my experience and knowledge with the many skilled people across our business to improve processes, act on opportunities, and lead the deployment of initiatives," he says. "I also enjoy building and developing high-performing teams, especially when you can see the direct impact on how we operate as a business and our customer outcomes." He's also launched travel and pet insurance products and distinguished himself in leadership and emergency management teams.
Another Rising Star, Kieran Cormack, a broker in financial and professional risks at Crombie Lockwood NZ, brings something a little different to the table. "My accounting degree has helped me understand financial-based risks, and the ability to read financial statements has been invaluable," he says. "I am a people person who loves to get to know and help people."
"Remember that it's not just about delivering the big things, but also being consistent"
Nick Meister, Tower Insurance
Meeting career goals
IBNZ also found out the Rising Stars' career goals and what steps they were taking to achieve them.
"I aspire to lead the industry in doing things differently, working in executive and governance roles to drive better customer outcomes whilst also achieving better business results," says Cavanaugh. "In the short term, my goal is to continue focusing on delivering good customer outcomes through improving customer experience or changes to insurance product offerings. In the long term, my goal is to use my unique perspective and diverse background to improve accessibility and change the reputation of a stale, stagnant industry. If I can continue in leadership roles at the executive or board level, I can bring new perspectives and confidence for bold discussions on transformation or strategic change."
She also says her personal development has been focused on leadership and governance. She's also a regular contributor to financial services sector engagement events and a speaking panel member at industry conferences.
As for his career goals, Meister has high expectations. "Eventually, I'd like to take on a C-suite role to continue the evolution of insurance in New Zealand and the Pacific with the goal of making the business the industry benchmark internationally for innovation, technical excellence, and customer experience," he says. With that end in mind, he's pursuing further studies at the Australian and New Zealand Institute of Insurance and Finance, as well as continuing to develop his skillset through new enterprise projects.
Meanwhile, Cormack is keeping it simple. "[My goal is] to grow my knowledge base – upskilling, researching, and generally asking questions in order to properly insure a risk," he says. "[I strive to] meet my budgets – saying 'yes' to everything even if [I] don't know how to get there at this time."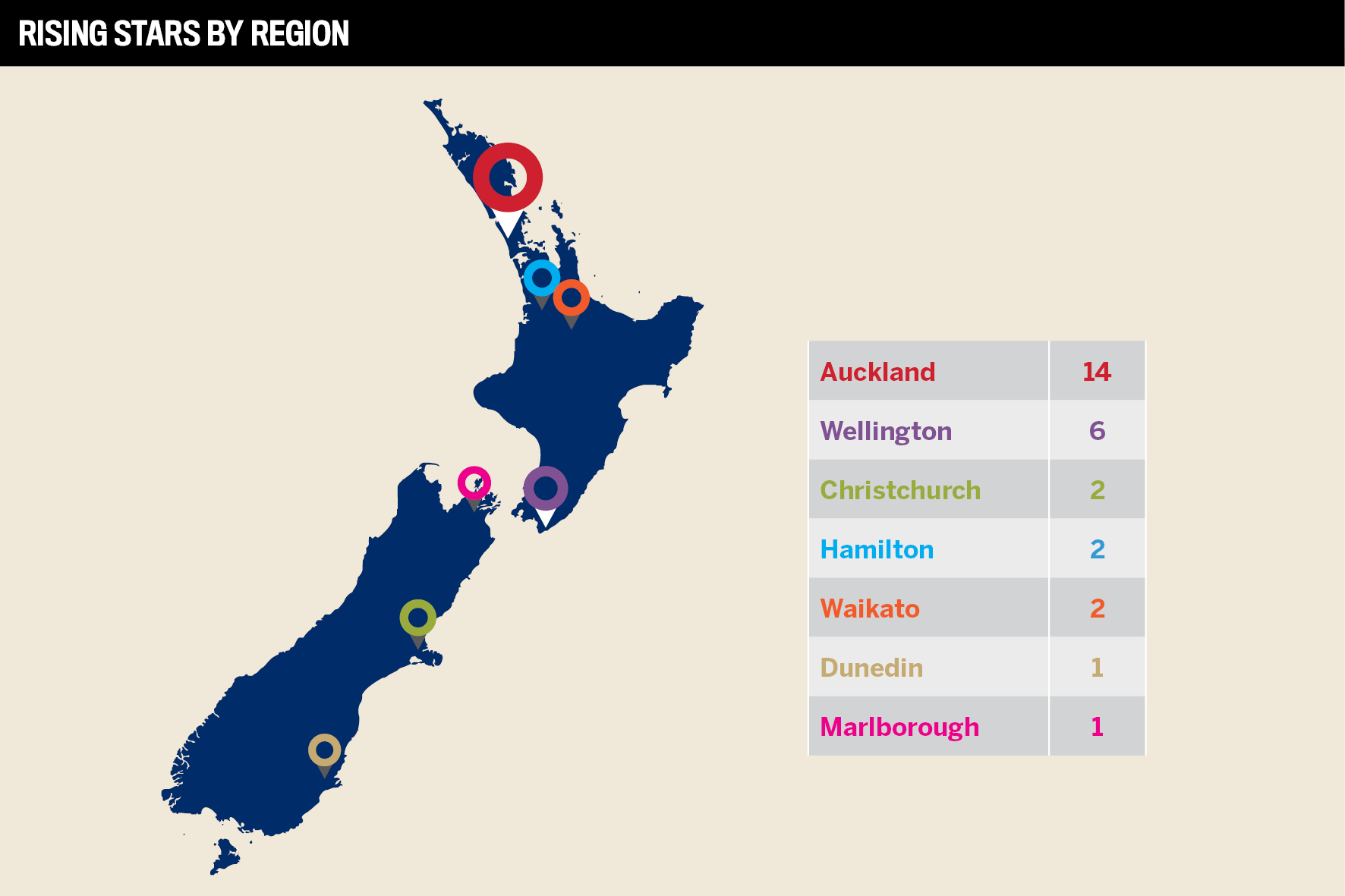 Recent challenges
Like many, Cavanaugh faced monumental challenges associated with the COVID-19 pandemic. Pinnacle Life authorised work from home in August 2021, which has kept her on her toes.
"It has been a challenge to ensure our people remain engaged, connected, productive, and feeling valued by the business," she says. "A lot of my time has been spent on discussions with individual team members to check in, provide support, identify potential issues, and solve problems."
Meister says Tower Insurance has a great office culture, so it was a bit challenging to start working from home during the most restrictive of the pandemic mandates. "Tower is a digital-first business, so we've been able to stay well connected online with regular department and all-business team sessions," he says. "While I'm proud of the way the business and my team have adapted to working from home, we are excited to get back to a flexible working schedule and spend some time together in the office again soon."
Meanwhile, Cormack's recent challenge is a more traditional insurance problem. "[I had a] hard-to-place risk that had been round the market previously through other brokers," he says. "I took time to understand the risk and the claims history and prepared the information in a tidy and concise manner and conducted a full marketing exercise within the New Zealand and also Lloyd's markets. [I] managed to find a home, and the client is now insured where they couldn't be previously."
"My accounting degree has helped me understand financial-based risks, and the ability to read financial statements has been invaluable"
Kieran Cormack, Crombie Lockwood NZ
Advice for future Rising Stars
To aspiring Rising Stars, Cavanaugh says be bold and take risks. "Seek out feedback from trusted colleagues or stakeholders," she says. "Find opportunities to learn and grow. Don't be afraid to make mistakes – failure is just an opportunity to learn to be better. Try new things. Embrace change."
Meanwhile, Meister encourages young talent to work at a company that supports their development and offers opportunities for growth. "Remember that it's not just about delivering the big things, but also being consistent," he says. "Be clear on your objectives and goals, and put in the work, be self-aware and a team player. No one is going to drive you more than yourself; don't sit around waiting for your leader or others to think about what you want to do – you're in the driver's seat. Build a network by getting involved with industry bodies like Young Insurance Professionals. You get out what you put in."
Cormack advises young professionals to specialise, for example, in liability insurance. He adds: "Work hard, and don't take yourself too seriously."
Asmita Kumar (Ash)


Associate Broker, Cactus Insurance

Coral Stroud


Insurance Broker, Bridges Insurance Services

Daniel Mathieson


Director, Sherpa Insurance Brokers & Advocates

Ella Dick


Broker Support to Managing Director, Bridges Insurance Services

Euan Osborne


Senior Financial Lines Underwriter, Chubb Insurance New Zealand

Jarrad Coleman


Account Manager, Aon

Jasper Hartono


Underwriter, Delta Insurance

John Collins


Senior Property Claims Examiner, Chubb Insurance New Zealand

Jon Stagg


Chartered Loss Adjuster, McLarens

Joseph Fitzgerald


Partner, Wotton + Kearney

Josh Cuttance


Registered Financial Adviser, Share NZ

Kate Murray


Graduate Underwriter, Delta Insurance

Katelyn Greaney


Broker, Bridges Insurance Services

Kelly Mason


National Light Motor Manager, Sedgwick

Kieran Cormack


Broker, Financial and Professional Risks, Crombie Lockwood

Krutika Chikara


Customer Experience Owner, Tower Insurance

Kyle McKean


Claims Advisor, Donaldson Brown

Luke Bardsley


Chartered Loss Adjuster, Sedgwick

Nathan Barker


SME Team Leader and Insurance Specialist, Cactus Insurance

Nick Meister


Head of Underwriting, Tower Insurance

Oliver Bale


Head of Portfolio Performance, Tower Insurance

Richard Hargreaves


Partner (subject to Law Society requirements), Wynn Williams

Scott Baylis


Blenheim Branch Manager, Sedgwick

Stephanie Wyatt


Senior Commercial Broker, Cactus Insurance

Stephen Cantwell


Head of Client Strategy and Advice Services, FMG

Teri Scandrett


Account Manager, Willis Towers Watson
The nominees were asked about their current role, key achievements, career goals and contributions towards shaping the industry. Recommendations from managers and senior industry professionals were also considered. The IBNZ team used these criteria to narrow down the list to 28 of the most promising young professionals in New Zealand's insurance sector.