Adviser: Time to solve insurance commission woes | Insurance Business New Zealand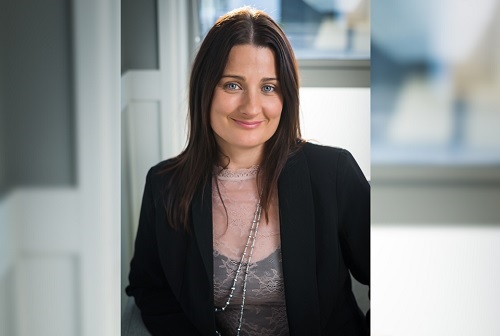 Lisa O'Neill (pictured) has been in the financial services industry for nearly 17 years. She has extensive experience of the New Zealand banking space as she held various roles, including a teller, personal banker, and then climbing up the ranks as a branch manager.
This knowledge equipped O'Neill to later establish her own business. Now, O'Neill is the director and owner of Kapiti Mortgages & Insurance.
Insurance Business had a brief chat with O'Neill to know more about her journey, particularly on how she started her insurance broking firm. In this Q&A, O'Neill also shares her top tips for success for those wanting to enter this insurance industry.
Insurance Business: Who or what has inspired you to be involved in the insurance industry?
Lisa O'Neill: During my time as a personal banker at ASB, we were expected to cross-sell basic personal risk cover – i.e., life & trauma cover. Two of our ASB clients, unfortunately, fell ill with terminal illnesses. Having life & trauma cover in place provided them with money when they needed it most and reduced the stress on their family during an already difficult time.
Given the above experience, I saw a real need to protect my clients and their families – particularly when taking a mortgage.
IB: You previously worked with Westpac and ASB Bank. What have you learned from these experiences and how do these lessons help you now?
LO: During my time at both banks, I worked in a range of roles – teller, personal banker, assistant manager & branch manager. Working in banking provided me with an extensive knowledge of the entire mortgage & insurance system. Whilst there, I learned how to efficiently manage and service clients via a CRM system – this has been invaluable in my adviser business as client retention is key to any successful business.
IB: Tell us briefly about Kapiti Mortgages & Insurance, how it was born and its role in the industry as a whole.
LO: I left the bank on maternity leave with my second child. I wanted to return to work, but knew I didn't want to return to 8 to 5 work. I initially completed my papers in real estate – however a family member said to me…. "Stick with what you know Lisa," and that got me thinking. From there, the idea of starting my own adviser firm was born. I started Kapiti Mortgages & Insurance in December 2006, initially focusing on the mortgage side. I quickly realised that I needed to cross sell personal risk insurance – as that was a real opportunity for me, and within a couple of months I was also selling insurance.
I quietly worked on building my business over the next 13 years whilst balancing family commitments – as during this time we had two more children. The majority of my business has come from existing client referrals and referrals from other professionals. These leads were generally quality leads and therefore I have excellent closure rates.
IB: What are some of the challenges that brokers face? How are these problems being addressed?
LO: Personally for me… it is time. However, for other advisers, I would expect it to be finding new insurance leads and then closing off those leads. New Zealanders are underinsured in general and I find many clients are reluctant to outlay much for insurance.
Reinforcing the need for insurance via media would help. Some of the insurance companies are currently addressing this issue.
IB: What do you see as the key areas of development for the insurance industry?
LO: I think we need to see a change in how commissions are paid if a client is not being properly serviced. We have clients coming to us from time to time, who are unhappy with the lack of service they are receiving from their current adviser. Many of these clients have had no contact from their adviser over the life of their policy. They ask us to help manage their policy, however, we do not get paid for any work we do – unless we purchase the policy. There should be the requirement to service your clients/do right by your clients, or lose your renewal commission in my opinion.
IB: Do you have any tips for success, for those wanting to enter this industry?
LO: Take things slowly. Focus on creating good systems so you can retain clients. Take advantage of any training and support offered. Really listen to your clients. NEVER think about the commission – as that will follow when you provide the clients with great service. Treat all clients equally – as the client who doesn't appear to be a good lead could end up being your best client.
IB: What is one thing that most people wouldn't know about you?
LO: People are always surprised to hear I have four children. They always ask how I manage to balance both family and a successful business – plus still stay sane! I say wine helps!
IB: Complete this sentence: If I wasn't in insurance, I would be…
LO: I don't know where I would be? Good question!