Asian market head on empowering clients with insurance | Insurance Business New Zealand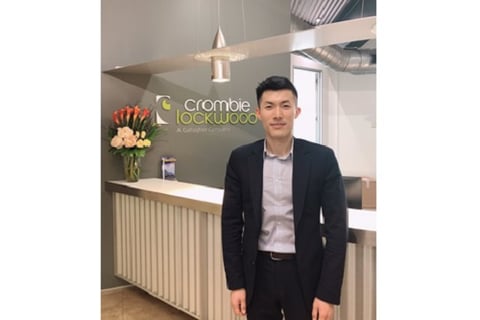 Sean Zhang has been in the insurance industry for 12 years, having worked with major New Zealand insurers including Tower, QBE and IAG. Fast forward to 2019, Zhang has climbed the ranks and is now the Asian division leader for Crombie Lockwood.
Insurance Business caught up with Zhang to learn more about his insurance journey. In this Q&A, he talks about how his Chinese upbringing gives him an edge both with clients and in the wider industry. He also talks about the upside of the new financial advice regime and the benefits of being in a client-facing role.
Insurance Business: Who or what has inspired you to be involved in the insurance industry?
Sean Zhang: The growing Asian economy in New Zealand, many Asian businesses here have difficulty understanding the insurance policies in NZ due to the fact that English is usually their second language. Insurance is an area where I can utilise my language skills, cultural background & product knowledge to help Asian businesses with their insurance needs in NZ.
IB: You previously worked with a number of insurers including, Tower, QBE Insurance and IAG. What have you learned from these experiences and how do these lessons help you now?
SZ: My time in various roles across the industry has equipped me with a solid understanding of insurance underwriting. As a broker, understanding how insurers underwrite/evaluate risk is critical to my ability to negotiate better terms for my clients.
IB: Tell us briefly about your role at Crombie Lockwood, and in the insurance industry as a whole.
SZ: I manage the Asian division team in Crombie Lockwood and develop the Asian market for the company. We help local Asian businesses with their insurance needs in NZ and better understand their insurance policies in their own language.
IB: What do you see as the unique and up and coming needs of your clients?
SZ: More insurance industry related topics / materials (for example changes in regulations, changes in state of insurance markets) translated into Chinese language
IB: Any thoughts on the new financial advice regime that comes into force on June 2020?
SZ: I feel that the new financial advice regime will be better for our industry and our clients by setting an industry-wide standard for conduct.
IB: Do you have any tips for those wanting to enter insurance industry?
SZ: I think the best place to start in the insurance industry is in a client facing role where you have direct contacts with clients and a place to gain good product knowledge.
IB: What is the one thing that most people wouldn't know about you?
SZ: I love tropical fish and I have 300L aquarium/tank at home.
IB: Complete this sentence: If I wasn't in insurance, I would be...
SZ: A banker.