Broker on his insurance boutique and its role in the industry | Insurance Business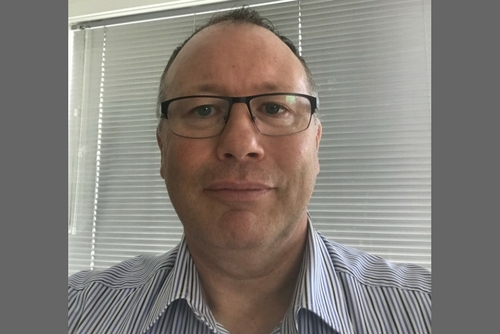 Parental advice often influences our career choices – both good and bad. For Chris Benson, a 20-year insurance veteran, it's all worked out well.
Benson shares with Insurance Business how his dad, who was at the time working in the auto industry, pushed him into insurance. Now, he is the proud owner of an insurance boutique, Benson Insurance Brokers.
Christchurch-based Benson enjoys coaching chess at his son's school and cycling during the summer. "Cycling is a great way to stay fit and the best time to clear my mind," he says.
In this Q&A, he also talks about his most memorable client experience and what he thinks is the most challenging part of the job.
Insurance Business: Who or what has inspired you to become an insurance broker? What led you to this industry?
Chris Benson: I "fell" into insurance when I was 20 years old; I had a choice between a car salesman job and an insurance job. My dad, who was working with cars, told me to go for insurance.
In broking, I came to the attention of the boss of a large broking firm because of the speed and efficiency of my replies to his enquiries, so he "poached" me from the insurer I was working for.
Working my way up from there, I then decided to complete my university degrees and stepped out of the industry for a few years. Once I got back, I yearned to work for myself, and took the plunge in 1998. The rest is history.
IB: You have a degree in law, how does this help you in your current role in the industry?
CB: Credibility is one thing, and having a different and thorough thinking process is another. Qualifications set you apart from the others. The investigative techniques taught in law school give me a unique perspective on insurance and business.
IB: You have been a trustee with Dali Trust for a number of years. What have you learned from that experience and how do these lessons help you now (if they help you in any way)?
CB: This is my own family trust, I learn to listen to my wife and follow her instructions!
IB: What was your most memorable client experience?
CB: I have had several good, satisfying "wins" for clients in negotiations post-Christchurch earthquakes – especially those which started from what I consider very poor insurer offers or investigations. I achieved a very pleasing result for one client by applying some lateral thinking to an issue and then presenting it in a way I don't think the insurer had even contemplated, but it all made perfect sense and once the penny dropped, the settlement came soon after.
IB: What's the hardest, most challenging part of being a broker?
CB: Making people understand that cheapest is not always best, or right. I'm a big believer in getting the cover right, then buying it at a competitive price.
I also believe wholeheartedly in choose-your-broker-first, one that will represent you and have your back. Then, do the insurance buying via that trusted person.
IB: Tell us briefly about your company and its role in the industry. What makes it different from other companies in the same space?
CB: I'm in a small (two person) firm specialising in delivering top class service and advice and being able to adapt and deliver. We deliver personal advice and service, and our rapport with our clients sets us apart. Boutique might be one word.
IB: What do you see as the biggest opportunity for brokers this new year?
CB: Going back to basics. Get the advice and delivery right, and things will grow from there.
IB: What are your thoughts on the robo-advice (digital advice) exemption under the FMA that comes into effect in May?
CB: I'm sure it has its place, and there are areas where it will supplant real people, but there is no substitute for knowing your client, their business, and then using your skills to make sure they have exactly what they need. No robot can do that. Ever.
IB: Outside the broking business, you enjoy playing chess and cycling. Do you have stories to tell?
CB: I now concentrate my chess on coaching at my son's school. Twenty eager and boisterous students on a Monday afternoon, I can tell you, from that experience, I could never be a teacher and that I have every sympathy and admiration for their role in education.
Cycling, yes, I try to do a minimum of 150 kilometres a week, but it gets to over 200km in summer when the weather is better. It's very important to get that time out of the office; and cycling is a great way to stay fit and the best time to clear my mind. It's also very social, which makes the kilometres tick over much quicker!
IB: Complete this sentence: If I wasn't in insurance broking, I would be…
CB: Selling cars, maybe? Or trying to make my way as a wannabe lawyer!


Related stories:
IFAs are the most effective channel for raising financial literacy – chief exec
Brokers says offshore incentive causes conflict