Broker on how she rose above cancer to run a successful brokerage | Insurance Business New Zealand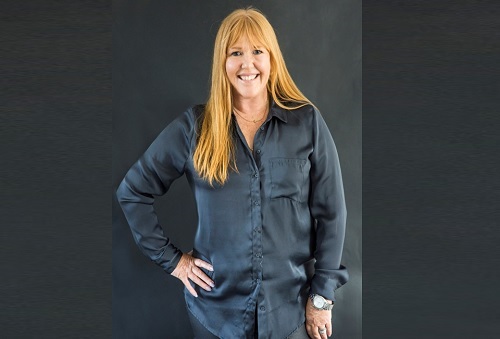 Stephanie Wiki (pictured) was the founder of The Insurance Clinic, a successful insurance brokerage. A little more than a year later, she was diagnosed with breast cancer.
While dealing with this pain, Wiki managed to establish and run a new brokerage, the Wiki Group. As she started this venture, the support she received was incredible – proof that her business was going to be a success.
Insurance Business caught up with Wiki to know more about her journey. In this Q&A, Wiki shares how her fight against cancer became the catalyst to build a new company. She also talks about her insurance brokerage and her most memorable experience since its launch.
Insurance Business: Who or what has inspired you to be involved in the insurance industry?
Stephanie Wiki: I started life in the insurance industry in 1994, where I was also doing mortgage and finance. However, realising that the insurance side was what I really loved I chose to forfeit the rest and only deal with life and disability insurance.
IB: Tell us briefly about Wiki Group, how it was born and its role in the industry as a whole.
SW: Wiki Group only came about in 2011. Previously, I was The Insurance Clinic, which I had sold in late 2010. I was looking to get out of selling insurance and working more with brokers to help grow their businesses. I had just won the PAA adviser of the year awards and was really enjoying other things. In 2011, I was diagnosed with breast cancer and knew then that I needed to be able to share my experiences from the claimant side, so decided to set up shop again.
IB: What was your most memorable experience since Wiki Group launch?
SW: My daughter Tori coming on board with me in 2011. After thinking that she would never be interested in being in the industry, as she had worked for me part-time doing office work throughout her school years and thought it was the most boring industry ever. Then after I got sick and we had to move cities due to being diagnosed the same time as our CHCH February earthquake (and I lived in CHCH) Tori realised that everything she had been learning (without really knowing she had) was all falling into place. She is amazing.
IB: What are some of the key challenges you've faced in your role?
SW: Claims not being paid due to non-disclosure.
IB: Are New Zealanders underinsured?
SW: YES.
IB: What are some of the challenges that brokers face? How are these problems being addressed?
SW: General public do not understand that it costs no more to use us and yet still will buy from a provider that they can get cover with over the phone. It is annoying and frustrating as quite often they do not know what they are purchasing.
IB: What advice can you give to those wanting to join the insurance industry?
SW: Come join us... It is a wonderful industry with the right support.
IB: Outside the insurance business, what do you enjoy doing?
SW: Spending time with my grandchildren. Frankie is 5, Sonny is 3 and now a wee granddaughter Ziggy who is only 4 weeks old.
IB: Complete this sentence: If I wasn't in insurance, I would be…
SW: A doctor or something in the medical profession.