Broker says industry-wide commission structure is needed | Insurance Business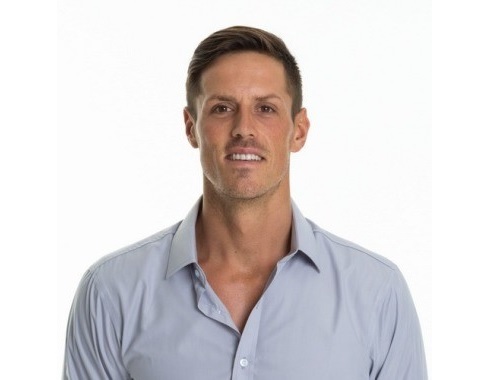 Prior to starting his broking business Finsol, Gareth Dobson worked as a registered electrician and communications technician here and in Australia for 10 years. It is that unique experience that has given him invaluable insight into the challenges trade business owners face, and how Finsol can assist and tailor cover to this audience to create long-term financial security and freedom.

"I get great satisfaction out of taking care of my clients' insurance and ACC needs, so they can get on with doing what they do best, building and maintaining New Zealanders' homes and businesses," Dobson said.
Finsol was founded in 2010 and has advisers in Hawke's Bay – where Dobson is based – Auckland, Northland and soon in Taranaki. It offers a broad range of insurance from personal and business to general and tradies insurance, as well as mortgage broking and KiwiSaver advice.
What the best part of being a broker?
Without a doubt, it's being able to help people when they need it most during the claims process. Although it's never under nice circumstances, it's satisfying to see the advice and products you recommended working the way they're supposed to.
What's the most challenging part?
Some clients are adamant that insurers try to avoid paying legitimate claims, which, after eight years in the insurance industry, I can confirm is definitely not the case.
If you could change one thing about the insurance industry – what would it be?
Introducing a commission structure. If life insurers removed the allure of upfront commission and replaced it with a renewal commission model, we would see a significant decrease in policy churn rates and a large increase in the quality and quantity of client servicing.
Long-term, this would benefit advisers, insurers, and most importantly clients – as well as restore some of the credibility to the industry that has been lost over the years.
Do you feel prepared for the financial law regime changes?
Yes, and I'm looking forward to it. I completed my financial services certificate back in 2014, and closely monitor any updates from the
FMA
. As a group, we've undergone voluntary audits of our advice process, follow the six-step advice process, and fully utilise an online client management system.
Do you think the Financial Markets Authority (FMA) has done enough to prepare financial advisers for these changes?
Yes, the FMA has gone over and above to advise all financial advisers of what is expected for the new regulations. The changes couldn't come soon enough.
If you could only sell one product; income or life – what would you sell, and why?
Level premium progressive care would be my product of choice. This would provide long-term affordable serious illness and accident financial protection that can assist with medical costs, replacing lost income, protecting lifestyles, and it can be claimed upon multiple times.
Do you think there is a diversity issue in the industry?
I do, definitely. You only have to look around at the professional development seminars to see the industry is dominated by older males. For everyone to have the option of independent insurance advice, there needs to be a more diverse range of male and female advisers from different backgrounds, ethnicities and age groups.
Insurance is seen as a grudge purchase. How do you change this perception for your clients, how do you educate them on the need for insurance?
Education is key. If my clients understand what they're paying for and what risks they're minimising, then they'll see value in me as their adviser and their insurance plan.
To minimise non-disclosure issues, we've developed a unique approach to medical underwriting, so when a valid claim is activated, we know it's going to be paid. This is a real value-add which saves a lot of time and boosts client confidence in my service.
Do you think financial advisers will still be relevant in five years?
Without a doubt. There's a place for bank and online insurance, for anything over and above basic life insurance - an adviser can add a lot of value, not only with their advice but with their support at claim time.
What do you think is the number one threat to the industry?
I think banks would like to see independent advisers removed from the equation, although I can't see that happening. We also have the ongoing issue of rogue advisers churning policies and eroding industry credibility, but I'm confident the new regulations will sort this problem out.
Related stories: