Brokers says offshore incentive causes conflict | Insurance Business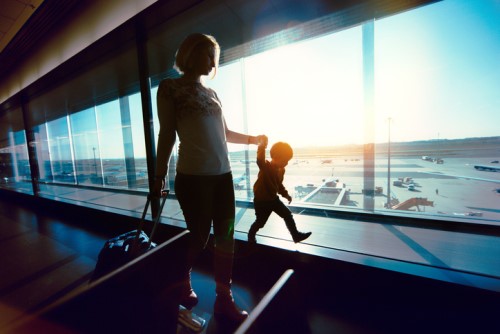 Policy benefits and underwriting criteria differ from insurer to insurer, so by incentivising brokers above commissions with varying degrees of overseas trips and other soft benefits to pick a particular insurer over another, it could mean a customer gets paid less on a claim, a broker warns.
"We all know brokers are remunerated well through the upfront and renewal commission models," said a broker who did not wish to be named. "We should now consider how we can make insurance more affordable for the consumer and it seems logical that funding used for offshore incentives should be redirected to the people who are in fact responsible for keeping everyone in business in the first place - the consumer.
"It seems that everyone except the consumer is benefitting quite well. Redirecting money that is used for offshore incentives to financial literacy or helping people afford premiums when they need it the most, such as in old age, is doing right by the customer, and if Code of Conduct 1 is 'acting in the best interest of the client' then everyone should be acting on that."
The broker went on to say that "we get remunerated sufficiently for the work we do" and "that's sufficient to sustain a business, to pay your mortgage."
"Having an incentive over and above that that differs from insurance company to insurance company can be a trigger or a conflict of interest of where you place your business," the broker explained. "If one insurer is going to New York and one insurer is going to Fiji and all you have to do is write your business, your API with the New York one because you want to go there, there is conflict.
"That's not to say that everyone (brokers) thinks that way. So, let's just get rid of it (overseas trips). That is money that can be used elsewhere, on financial literacy, on helping people maintain their premiums over the long-term, and then everyone wins."
Partners Life will be flying an undisclosed number of qualifying brokers to Hawaii on July 06, with those who have qualified for the 'CEO Club' staying on to enjoy "the finer things in life" until July 14.
In order to qualify for the 'Hawaii Alaka'i CEO Club' brokers need to write $130,000 net issued API. To bring a partner or child, brokers need to write an additional $80,000 net issued API. In order to qualify for the 'Hawaii Club' brokers need to write $80,000 net issued API with Partners. To bring a partner or child, brokers need to write an additional $60,000 net issued API.
The life insurer recently released its 2019 incentive programme to Vietnam and Cambodia with the qualifying period April 01-March 31, 2019. The qualifying API amounts are the same as listed above. You can watch Partners Life's marketing video here.
Another broker who did not wished to be named told Insurance Business that Partners Life flies "hundreds of (qualifying) brokers and their partners" on its overseas incentives, and has done for years.
By Partners Life's own admission their overseas trips, or "off-shore conferences", attract the largest number of attendees in the market.
The Financial Markets Authority (FMA) said via a spokesperson that it first identified conflicted conduct in the sale of insurance as a priority in its original Strategic Risk Outlook, which was published in 2015.
The regulator's Annual Corporate Plan, published last August, sets out the work it is doing to encourage customer-centric practices in sales and the advice of insurance products.
The FMA noted that conflicted conduct among financial advisers was one of seven key priorities for 2017-2018 alongside governance and culture, capital market growth and integrity, investor decision-making, sales and advice, frontline regulators and FMA effectiveness and efficiency.
The FMA highlighted two key objectives for the conflicted conduct category:
Continue our work on insurance replacement business (churn) and address any instances of adviser misconduct.
Commence thematic review on incentive structures and conflict management in vertically integrated firms (such as qualifying financial entities).
It also noted a future focus would be to "continue to prioritise incentive and remuneration practises that may influence conduct."
In response, Partners Life chief executive Naomi Ballantyne said that "the competition for distribution is multi-layered."
"The customer value proposition is most important, not only for the consumer but also as a protection for the Independent Financial Adviser (IFA) against any regulatory liability for 'poor' advice," she said.
"Partners' strategy in this regard has always been to deliver a customer value proposition that IFAs would have no choice but to recommend. However, in addition to product value, the adviser value proposition (how they get remunerated and supported) is also naturally an important, albeit secondary consideration.
"The cost of distribution to a product provider is in the range of 25-35% of each premium paid by the client, regardless of distribution channel. This incorporates the total costs of commission, soft-dollar incentives, salaries, direct advertising costs, lead generation costs, and so on."
Ballantyne went on to explain that Partners Life's cost of distribution is made up of a "complex mix of components" that are designed to deliver four outcomes: to successfully compete with market commission offerings; to incentivise IFAs to deliver sales growth within their own businesses and therefore to Partners Life; to incentivise IFAs to proactively manage long-term customer retention; and to minimise premiums payable by customers.
"Partners Life offshore conferences attract the largest number of attendees despite the qualification criteria being the highest in the market and Partners Life commissions not being the highest in the market," Ballantyne added.
"This supports the theory that IFAs are prioritising the customer value proposition and then, as a result of writing business on that basis, earning qualification for that provider's conferences (as a side note, Partners Life products are consistently rated at the top end of the market).
"In other words, we believe the Partners Life offshore conference incentivises IFAs to find more clients in order to qualify after the IFAs have already independently determined that Partners Life products are the best for their clients."


Related stories:
Millions spent on overseas trips for brokers
Broker on the one thing she wants to change in the industry