Go the extra mile for your clients - Rothbury broker | Insurance Business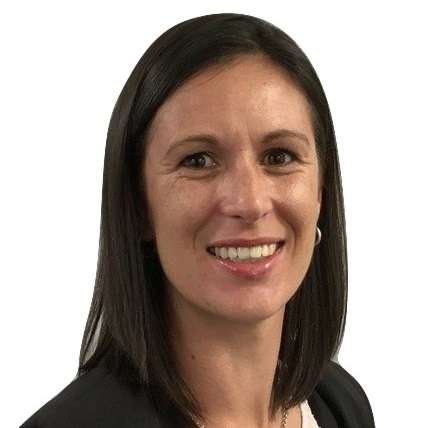 Erica Tubb, from Rothbury Insurance Brokers, talks to Insurance Business about what she loves about the job and how important it is to get clients to see the benefits of insurance rather than the price alone.
How did you get into insurance broking?
I did a stint in insurance 13 years ago in payment protection and high-risk motor vehicle. That led me into banking where I was responsible for identifying insurance gaps and referring customers on to insurance specialists. I joined Rothbury last year as a commercial broker and I haven't looked back.
What is the best part of your job?
People - meeting them and hearing about their businesses. I love being able to advise and guide clients to get the best insurance in place for their needs.
The industry is constantly evolving, so a big part of my job is to keep up with new products and what's happening in the industry, so I can provide the best protection for my clients, and that's very rewarding.
What's the hardest, most challenging part of being an insurance broker?
Getting over the price barrier and educating clients that insurance is about getting the best policy for their needs, not how much it costs can be challenging. To get that message across, I need to work hard to make them aware the benefits always outweigh the cost.
Do you think there are advantages or disadvantages to being a female broker?
Yes, there are definitely some advantages at times. I think as a woman I'm able to break down barriers by listening to clients and building trust with them from the beginning. The disadvantage though is sometimes people just don't want to deal with a female broker.
What do you think are some of the most important things to educate clients about?
Reading policies! People often don't read what they're actually covered for, and then at claim time get upset when a claim isn't covered. It's my job to educate them about the right types of insurance that will get them back into the same position they were prior to the loss. And sometimes that means they might need to pay more.
If you could improve one thing about the industry what would it be? And why?
The industry's reputation. There's a perception out there that insurance providers take your money and don't pay out on claims. I think we all need to work together as an industry to help change that perception.
Do you think insurance brokers will remain relevant?
Yes, definitely. Our value is in being able to provide expert tailored advice to suit the client's individual circumstances. When it comes time to making a claim we'll act as their advocate, managing their claim for them from beginning to end. We're often able to get a better outcome for them than they would have been able to get on their own.
Do you think there is an advice gap in NZ and if so why?
Yes, Kiwis have a "she'll be right" attitude towards insurance, so people don't always realise the importance of having a trusted insurance broker to talk them through all the options they need to be fully protected until it's too late.
Following on from the above question, do you think New Zealanders are underinsured?
Most definitely. Insurance has changed over the last few years since the Christchurch earthquakes. We now have to think a lot more about how much it will cost to replace our assets, and we often hear about people who lost everything because they had no insurance in place or were inadequately insured.
If you could sell someone one insurance product what would it be?
Cyber liability. We're living in a global online world and the internet has no boundaries, and online attacks are increasing.
Clients are often unaware of the damage that a cyber breach or attack can cause; loss of intellectual property, loss of client data, loss of revenue, as well as damage to their reputation that might be very hard to recover from. All of these things can very quickly close a business down.
What would your advice be for a young person wanting to enter the industry?
Go for it! It's a great industry to be a part of. There are many opportunities and you can take your career to any number of levels.
Do you think broker commissions are too high?
No absolutely not. We provide a professional service that requires skill.
Should the industry be fee focused instead of commission focused?
Not necessarily. I always look at the best insurance solutions for my clients, not the amount of commission I'll receive.
What makes a great broker?
Being knowledgeable, approachable, trusted and going that extra mile for your clients.
Where do you see insurance headed?
The insurance industry must adapt to meet the changes ahead and continue to innovate and remain relevant. With everything that's happening in the world we live in today, it's become even more important that people have the right insurances in place to protect them from things that are beyond their control.
Related stories: