Head of construction brings international viewpoint to NZ market | Insurance Business New Zealand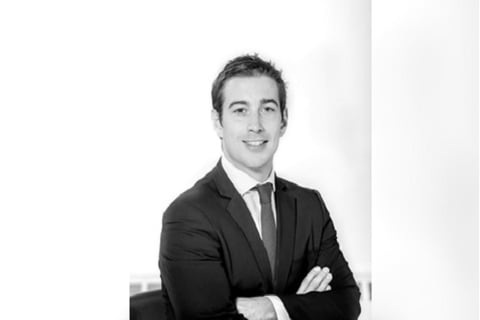 It's nearly a decade since Mark Taylorson (pictured) embraced the insurance and risk management sectors. Holding various positions - including a vice president role - in several insurance houses across three continents has exposed him to a wide array of expertise including risk management, insurance and reinsurance broking with a particular focus on construction and property catastrophe. Now, Taylorson is the head of the construction practice at Crombie Lockwood.
Insurance Business had a quick chat with Taylorson to learn more about his insurance journey. In this Q&A, he talks about the property insurance shake-up in Wellington, the upcoming new financial advice regime and the challenges of underinsurance.
Insurance Business: Who or what has inspired you to be involved in the insurance industry?
Mark Taylorson: I grew up in Kent in South East England and was somewhat familiar with the revered position Lloyd's holds within UK financial services. After attending a career fairs at university and speaking to some friends already in the industry, I set my sights on applying for Lloyd's market graduate schemes. I was attracted by the global nature of the industry, the unique traditions and the relationship-focused business approach that is still valued and encouraged.
IB: You previously worked with a number of international insurance organisations including, Airmic, Hargraft Schofield, Aon and JLT Re. What have you learned from these experiences and how do these lessons help you now?
MT: My career thus far has been diverse both in terms of roles and geographic locations. I obtained an invaluable grounding and insurance education in the London market working with and on behalf of corporate risk managers at Airmic before moving into broking. After relocating to Toronto, Canada I moved from retail insurance broking with a focus on placement, into treaty reinsurance broking with Aon Benfield. The role of a treaty broker in reinsurance felt entirely different to anything I had been doing previously, almost like I was starting from scratch. The experience taught me resilience and that the best way to learn is to throw yourself wholeheartedly into any new situation. I quickly got up to speed and, when I left Canada, I was placing large construction, property cat and home warranty treaties in the role of vice president, reinsurance at JLT Re.
In my role, at CL I often think back to previous approaches and experiences to solve present issues. Having worked on three continents across different segments of the industry, I am able draw on the diverse knowledge I've acquired and consider an issue from multiple viewpoints. But, ultimately, in all my prior roles the key to success has been consistent; effective communication is paramount.
IB: Tell us briefly about your role at Crombie Lockwood and in the industry as a whole.
MT: I work in the Auckland corporate team and am responsible for the CL construction practice. We have a great deal of expertise within our construction team servicing clients all across NZ, including some of the largest principals and contractors operating in the market.
IB: Any thoughts on the Wellington property market insurance shake-up?
MT: It is certainly a challenging dynamic, with risk-based pricing pushing rates up in 'high-risk' zones such as Wellington. Large aggregations of Wellington risk will struggle to obtain capacity, let alone at a higher cost. That being said, the market is cyclical and the appetite for Wellington property risk may change overtime. For the short term, at least, it will continue to be a tough market.
IB: Are New Zealanders underinsured?
MT: A short answer to that question is 'yes' – yet New Zealand has better insurance penetration than almost all countries globally. The major challenge for NZ is that we are ranked by Lloyd's of London as the second most exposed country to natural catastrophes. This means that there is potential volatility associated with insuring (and reinsuring) New Zealand homes and businesses, resulting in higher premiums. With high premiums, there is a temptation for policyholders to opt not to insure to the full cost of a rebuild and any associated lost revenue. This can also be a simple misunderstanding on the part of the policyholder of how much it will actually cost to replace their assets in the event of a major event and underinsurance is very common.
IB: What other challenges are being faced by brokers today?
MT: We are fortunate in the construction sector to have a buoyant industry with lots of exciting builds on the horizon and a great deal of insurers looking to write contract works across most of NZ. However, you asked about Wellington earlier and for large commercial builds it can be a challenge to source capacity to support our clients' projects, and then subsequently to obtain MD/BI cover for the projects as they move into the operational phase.
Additionally, the professional indemnity market has become increasingly challenged with appetites becoming more restrictive, very large pricing increases and insurers pulling out of the market completely (such as Allianz).
IB: What is one thing that most people wouldn't know about you?
MT: Despite a career that relies largely on logic and risk management, I do have a creative side that is best seen in the kitchen – I love to cook, it's one of my favourite pastimes.
IB: Complete this sentence: If I wasn't in insurance, I would be…
MT: I would love to say pro golfer… but the reality is I'd have probably ended up in finance or law.