'Insurance fraud is not just a cost, but also a loss' | Insurance Business New Zealand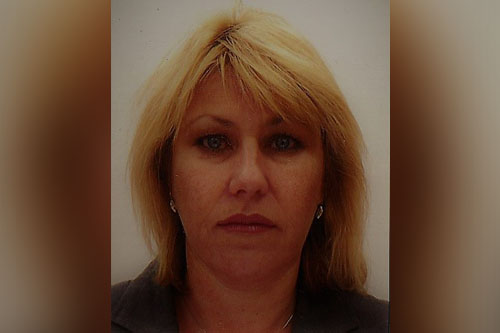 Yvonne Wynyard (pictured) didn't have a "usual" path into the insurance industry. Having previously served the military as an intelligence practitioner, entering insurance has been a learning curve for her.
Wynyard is currently the Insurance Council of New Zealand's (ICNZ) insurance claims register manager - she works to assist insurance companies in reducing the incidence of insurance fraud.
In this Q&A, Wynyard walks Insurance Business through her role as an ICR manager. She also talks about the most challenging part of the job.
Insurance Business: Who or what has inspired you to be involved in the insurance industry?
Yvonne Wynyard: I served as a military intelligence practitioner/ manager and then in intelligence within the government sector - a natural progression for me seemed to be in the private sector. So, when this opportunity arose, it combined both intelligence analysis and fraud issues, so I jumped at it.
IB: You have previously worked with ACC for a number of years and, interestingly, with the New Zealand Army before that. What have you learned from these experiences and how do these lessons help you now?
YW: My career in the New Zealand Army led me into the government sector. The Army not only taught me my specialist skill, Intelligence, it taught me how to be a good leader and manager and it taught me esprit de corps - the meaning of loyalty, ethics and ethos. These skills and values have allowed me to transition well into other workplaces and now the insurance industry is getting the benefit. The industry has been a bit of a learning curve for me, but, in essence, fraud is fraud no matter how you dress it up. My experience as an intelligence practitioner has complimented my role as ICR Manager. Applying the intelligence cycle and understanding the three basic principles of fraud (i.e. opportunity, motivation and rationalisation) helps to undermine fraudulent behaviours: the ultimate goal being to reduce the negative impact of fraud which affects all of us.
IB: Tell us briefly about your role at ICNZ and in the industry as a whole.
YW: My role at ICNZ is as insurance claims register manager. An Insurance Claims Register (ICR) was developed in 1998 under the auspices of the Insurance Council of New Zealand, via the subsidiary company Insurance Claims Register Limited (ICR) with the intention of assisting insurance companies to reduce the incidence of insurance fraud. The purpose of the ICR is to enable insurers to use a history of claims for an individual, to consider either:
a. the accuracy of disclosures made at the time of proposing for insurance,
b. or to assist in considering potentially fraudulent current claims.
At present there are 14 participating insurance companies: FMG, AAI, IAG (Lumley, State, AMI, NZI, NAC, Swan & Latern), Vero, Tower, YOUI, MAS and Ando. These companies represent approximately 95% of the insurance market in domestic lines. Since 1998 over 10 million claims have been loaded into the ICR.
Information on claims is updated to the ICR database daily and is linked to the policyholder and the claimant and any other relevant party. Enquiries are made on this data on both an interactive and batch basis to match customers across insurance companies and identify the claims which have been lodged for the company. It is important that competitive information remains secure and, therefore, access to the whole database is strictly controlled.
Without this tool, insurers are limited to their own siloed data and exposed to large amounts of leakage.
My job per se is to oversee the register and assist insurers with identifying any potentially fraudulent patterns or trends across the sector and internationally. I am also the person at the end of the ICNZ fraud line - [email protected] or 0508 FRAUDLINE (0508 372 835) - for any suspicions of fraud.
IB: What is the most fulfilling aspect of your work in the insurance space?
YW: Working with the passionate people whose job it is to detect fraud in their specific environment. Fraud is a crime that affects New Zealand Inc at all levels. The saying that "if fraud is detected in my industry, then it is bound to affect your industry" is so true. Fraud begets fraud and the people whose job it is to detect fraud are doing a fantastic job ensuring that the fraud is identified and in attempting to keep it isolated from other sectors of the community.
IB: What's the hardest, most challenging part of your job?
YW: Convincing the 5% of insurers not participating in the ICR to come on-board, so they too can have the confidence and scope the rest of the insurers have when detecting fraud.
A collaborative approach of the many far outweighs the siloed approach of a lone insurer. It goes without saying that an individual insurer can only detect fraud in their own limited pool. The adage that even a blind squirrel can find the odd nut, is what comes to mind if you're not playing in the ICR pool.
The 95% of insurers who are registered in the ICR currently enjoy a collaborative approach to detecting fraud and benefiting New Zealand as a whole. Having a community minded spirit, such as this initiative, goes some way to improving public perception that insurers don't care.
IB: What do you think are the most challenging issues facing the insurance industry today?
YW: Technology. Fast paced technology is not a friend to fraud detection. We must all embrace technology. However, if fraud is not front of mind when investing in digital tools to enable faster customer service, fraud detection, deterrence and prevention will become a somewhat expensive after-thought and potentially left out of processes all together. It is estimated that fraud currently costs NZ circa $350 million per annum and is forecasted to grow to $407 million per annum by the year 2025. These figures do not take into consideration the additional tangible costs of resources such as the NZ police, fire service, prosecutions, lawyers, and the victims, etc. Insurers need to have the mindset that insurance fraud is not just a cost of doing business but is a loss that not only affects their bottom-line but risks their reputation. The loser out of insurance fraud is not really the insurer but rather the unsuspecting fraudster who risks becoming uninsurable in the wake of a supposedly "harmless" low-level crime.
IB: What advice can you give to insurance firms, so they can engage with clients better?
YW: Provide continuous public education messages and offer preventative fraud measures at every "contact point of the customer." Being new to the insurance industry and a representative of the population, I can honestly say that a great percentage of people would not be aware of the severe consequences of submitting fraudulent claims.
IB: Outside the insurance business, what do you enjoy doing?
YW: Since leaving the Army, my extreme sports appetite has waned a bit and these days I enjoy reading non-fiction books. The latest one I've read was Michael Wolff's, Fire and Fury: Inside the Trump White House (some might call it fiction) where regardless of your views on Trump, this book reaffirms those views. I also enjoy summertime golf, movies, vineyards and DIY.
IB: Complete this sentence: If I wasn't in insurance, I would be…
YW: on holiday.
Related stories:
Rising star on artificial intelligence, liability insurance
Broker: rural is what I know and love