"Insurance is where I wanted to be" | Insurance Business New Zealand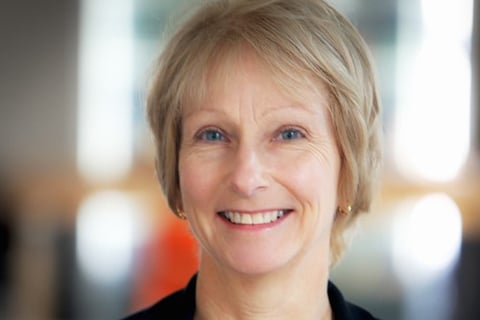 Julie Smith (pictured) has been in the insurance sector for many years, but while she says she "just fell into the industry," she's more than confident that insurance is where she wants to be.
Smith holds a wealth of insurance experience having moved through a number of roles at some of New Zealand's leading insurance companies. Now, she works with Ando Insurance as its head of service delivery. In this Q&A, Smith tells Insurance Business more about her role at Ando and in the insurance industry as a whole.
Insurance Business: Who or what has inspired you to be involved in the insurance industry?
Julie Smith: To be honest, I think I just fell into the insurance industry. It was my first job (if you don't count working in a bank for seven days before deciding it wasn't for me) after finishing high school and spending some time at university. Once I had joined the industry, I moved through a variety of roles and while I did consider a couple of opportunities outside the industry, I decided insurance is where I wanted to be.
IB: You previously worked with Lumley and IAG. What did you learn from these experiences and how do these lessons help you now?
JS: I had the chance to move through a number of roles, learning new skills and taking on different responsibilities. On one occasion, my manager really needed to talk me into taking on a new role. As it turned out I really enjoyed the new role, which in turn led to other opportunities. It taught me to keep an open mind and consider any chances that come along - you never know what it might lead to.
IB: What do you like most about working at Ando and in the insurance industry in general?
JS: I enjoy working in a dynamic environment that working for Ando provides. There's a real sense of purpose and it's very easy to understand the strategic direction of the company and my role in helping to achieve that. It's quite a unique opportunity.
What I like about the industry is the diverse range of roles available, providing plenty of chances to learn new skills and have real career path options.
IB: Tell us more about your role as head of service delivery.
JS: I'm accountable for service delivery for the partner channel, which launched in April, when we partnered with Kiwibank to provide domestic insurance for its customers. The role is responsible for providing those customers with a great experience across all their interactions with us. I'm also responsible for managing the operational relationship with our partners, ensuring we work in a true partnership model to achieve our agreed goals and objectives.
IB: What are some of the key challenges you've faced in your role?
JS: The main challenge, and at the same time the greatest opportunity, was starting from scratch to launch the new partnership channel. We had very aggressive timelines to meet and needed to put together new products, processes, technology solutions and a brand-new team to service this new proposition. Achieving our launch date and seeing the first policies being sold was a great outcome, but it's really just the start of an exciting journey.
IB: If you had the power to change one thing about the insurance industry, what would you change?
JS: I'd love to be able to educate the public to understand the importance of insurance and how it is an integral part of their financial wellbeing. I know the industry has been talking about this for a while, but it would be great to make some steps towards it.
As part of Ando's partnership with Kiwibank we've become involved with Banqer, who provide tools to teach financial literacy to primary school students. I believe teaching our future customers basic insurance principles is a great step towards improved public understanding of insurance.
IB: What are your career goals for 2018 and beyond?
JS: To build and develop a great team to meet our growing portfolio and have some fun along the way.
IB: Complete this sentence: If I wasn't in insurance, I would be…
JS: A travel agent; I love to travel and enjoy putting together trips for family and friends.