Partners Life and Sovereign to keep broker trips | Insurance Business New Zealand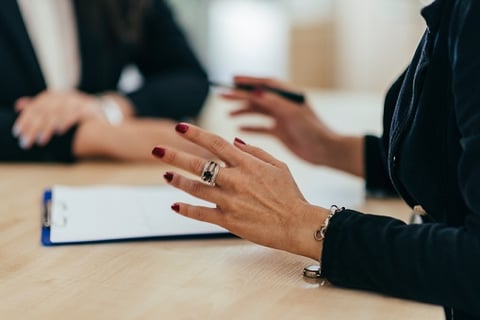 Partners Life and Sovereign won't follow in AMP's footsteps in cancelling offshore incentive trips for qualifying brokers who sell enough of their products.
Partners Life chief executive Naomi Ballantyne said "we have our own programme, which is focused on the needs of advisers and consumers and is underpinned by our philosophy about how insurance should help people."
"It's not for us to comment on the decisions of a fellow company – AMP has a different organisational, product and distribution structure to Partners Life," she said.
"We work closely with advisers, regulators and partners to ensure that industry standards are met and exceeded."
Ballantyne had previously said that poor customer outcomes were the fault of brokers' morals and not the soft dollar incentive structures that companies offer and promote to advisers to encourage sales.
However, the FMA recently released a report revealing data that showed offshore trips to exotic locations such as New York and Dubai were causing a conflict of interest for some brokers, especially within the registered financial adviser (RFA) community who don't adhere to the same disclosure and code of conduct requirements as authorised financial advisers (AFAs).
On Wednesday, insurer and investment firm AMP announced it would scrap its offshore incentive structure in the wake of the FMA's report, in order to promote transparency and standards that support positive customer outcomes. AMP also claimed it had been investigating better outcomes for its customers since 2012 and scrapping the offshore incentives was the "natural next step."
This year, Ballantyne will be taking an undisclosed number of brokers and their partners to Hawaii. Ballantyne declined to confirm how much the trip would cost the insurer or what the final headcount, including Partners Life staff, would be.
She also declined to confirm that Partners Life allegedly runs private offshore trips for brokers who exceed the targets necessary to qualify for their offshore trips. A broker told Insurance Business that several brokerages don't attend the "general trips" because Partners Life puts on private trips for them.
Sovereign chief executive Nick Stanhope said the insurer had "carefully considered" the findings of the FMA's report, but at this stage they weren't proposing to make changes to their distribution arrangements with brokers.
"Sovereign is actively participating in the regulatory reform process with the Financial Services Legislation Amendment Bill (FSLAB) and supports the continued focus on good customer outcomes and access to quality advice," he said. "We are listening carefully to the views of our partners and customers and we encourage the wider industry to participate in the regulatory reform process."
Sovereign is offering arguably the most glamourous offshore incentive for brokers out of all the life insurers. The insurer will be flying at least 20 brokers business class to Greece in September where it will book out the five-star Katikies hotel in Santorini.
An undisclosed and unconfirmed number of second-tier brokers and Sovereign staff will also make the trip to Athens and Santorini in economy class on Emirates.
During the peak Northern hemisphere summer months, the Katikies charges between $1,000 and $2,500 per room per night. Sovereign has booked out the venue exclusively for brokers for five nights.
Related stories: