How to choose the right pet insurance in New Zealand | Insurance Business New Zealand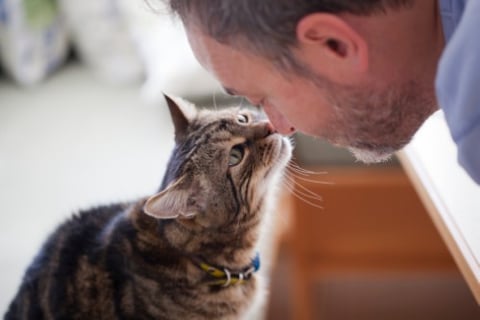 Pet insurance is a purchase many animal companion owners struggle with – is it worth it? How much will it cost? What kind of cover should a good policy include?
New Zealand has one of the highest rates of pet ownership in the world, and with the cost of owning a pet increasing and veterinary bills getting more expensive, now may be the time to talk to your clients about getting their furry companions insured. Though policies in the market have historically been scarce, the area has been rapidly growing in New Zealand over the past few months with several insurers coming out with new suites of covers exclusively for pets.
Allianz NZ, which recently launched a suite of pet products in partnership with AA, says that most people choose their pet insurance cover based on a number of factors. These include how easy the cover is to apply for, how simple it is to understand the various policy options, the level of trust they have in the insurer and how supportive the service is.
Based on this, we've compiled a list of factors to take into account when purchasing pet insurance, from selecting a provider to ensuring that your friend is covered for any health needs that may arise.
Pet insurance: Take out the cover as early as possible
Securing cover early in your pet's life is important if you want to rely on it later down the line when it's more likely to become crucial. Southern Cross Pet Insurance currently offers an accident only policy for pets over seven years old, and most insurers will not cover an animal over nine years of age unless they are on an existing policy. As your pet gets older, they will also become more expensive to insure, and this will be reflected in the premium that you pay.
Taking out cover early also means you'll be less likely to have claims declined due to pre-existing conditions, and will be able to make a claim for vital treatments without going through a waiting period.
Accident cover is the only exception to this rule, where insurers will generally cover a pet of any age. Accident-only covers such as Southern Cross's AcciPet plan works similarly to having ACC in place for your pet, and provides a certain amount of cover for accidental injuries on an annual basis.
Pet insurance: Research the insurer's track record
The reason anybody takes out insurance is, ultimately, to get their claims paid. Looking into your insurer's track record and financial situation is therefore a good idea. You'll want to go with a company that has a solid financial rating and a good level of reinsurance, is a trusted insurance provider with a strong track record of paying its claims, and perhaps even has veterinarians on staff who can offer expert advice on pets' needs to help develop its policies. Looking into how well a company has supported its customers in the past will be a strong indicator of whether or not you want to insure with them.
Pet insurance: Look into the limitations and exclusions of your cover
Exclusions and limits on cover are usually why a claim is declined, and, in many cases, this is completely avoidable.
Policies will generally have a limit on how many claims you can lodge in a year, or a limit to how much the insurer is willing to pay out per annum. The policy may also have certain treatments that it doesn't cover, such as dental or elective treatments. Pre-existing conditions are almost always excluded.
Southern Cross Pet Insurance also recommends owners look at whether there are sub-limits for certain conditions, especially for cruciate ligament repair surgery, specialist treatment and inherited cover. Sub-limits mean the insurer will only pay up to a certain amount for some conditions, so owners can get a surprise when they lodge a claim if they're unaware of these sub-limits.
Pet insurance: Check your excess
An excess – the amount you must pay at your own expense – can alter the price of your premium significantly, but you need to make sure your excess takes a realistic account of your financial circumstances. $500 may seem manageable to you when you take out a policy, but consider whether an extra $10-$20 a month is worth having complete peace of mind if your pet needs urgent care. In many cases, the answer is 'yes'.
You should also make sure you know whether your insurer will cover the full cost of your claim, or only part of it. Most pet insurers set the cap at 80%, leaving 20% of the payment with the customer. You don't want to be caught off-guard by unexpected costs.
Pet insurance: Research what might affect coverage
Factors such as your pet's breed and any pre-existing conditions they have can affect the level of cover you are able to apply for. Southern Cross currently sets premium prices for different dog breeds according to their tendency to suffer health problems, and since larger dogs are generally more expensive to treat than smaller dogs, it recommends that owners should consider taking out a policy with a higher annual limit. It doesn't price according to breed for cats.
According to statistics, its most commonly insured dog breed is a Labrador, and the most commonly insured cat breed is a domestic short hair.
You should also ask whether the amount of claims you lodge will affect your premium, whether the insurer can offer any discounts for no claims or for a pet in good health, and if you are unsure about the policy wording, you should speak to the provider and ask them to explain it in plain terms.
Pet insurance: Look for the best deal annually – up to a certain point
If your pet is young and healthy, then it's a great idea to regularly review your policy and compare it to others across the market. This is recommended for almost every type of insurance, though with pet insurance, it becomes trickier to switch providers as the years go by – any developed conditions covered by your existing policy will be treated as a pre-existing condition by any new provider, and, as mentioned previously, most insurers will not cover pets above a certain age.
Nonetheless, that shouldn't stop you from searching around annually for good accident insurance. Since this isn't affected by either of the above factors, you should be able to keep on top of the best deals while maintaining the level of cover that you need.
Once you have taken all of the above into account and selected your policy, you can be safe in the knowledge that your pet is well insured for any health issues that may arise.
On the importance of having good insurance, Southern Cross Pet Insurance general manager Anthony McPhail commented: "Pets are a special part of the family, but unlike humans, they aren't entitled to public hospital care, subsidised prescriptions or ACC. This means many owners are exposed to what can be very high bills, should their pet be affected by an unexpected illness or injury. Pet insurance helps owners afford the care their pet needs."