What is captive insurance? | Insurance Business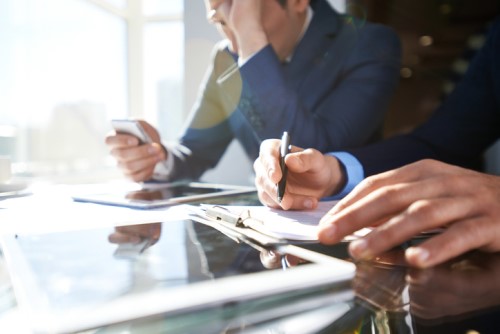 Securing the right policy for a very specific set of risks and business needs can be complicated. Not every insurer will have a policy covering every risk that needs to be covered within a reasonable price range, and some risks might be deemed altogether uninsurable.
As a result, some businesses have chosen to self-insure through a lesser known route in New Zealand – captive insurance.
What does captive insurance involve?
Captive insurance involves setting up your own insurance company, with the idea being to help you maintain better control over your own risk management, earnings and tax planning. Captive insurance can allow your risks to be written into the policy without wordings that are vague, ambiguous or which strongly benefit your insurer at claims time.
According to Wallace McLean Insurance Brokers & Risk Advisers, a captive insurer is the most commonly used vehicle to self-insure risks, and they usually originate from either a parent company or its customers. The other most commonly used mechanisms include risk pooling arrangements, where risks are shared among a group of insurance companies, and managed funds, where your money is pooled with other investors and spread across different investments. Rent-a-captive accounts can also be used to gain the benefits of a captive insurance company without needing to set one up from scratch, though the latter option would still afford a business greater control of its risks and risk management.
Tax advantages of captive insurance
Though captives in other countries receive fewer tax benefits, captive insurance companies in New Zealand and Australia are treated as tax-advantaged for profit insurers. This, along with the promise of being able to take your risks entirely into your own hands and not have to worry about declined claims makes the option a very attractive one – in fact, it has been estimated that over 400 of the 'Forbes 500' companies have their own captive insurance arrangements. These arrangements often reduce the amount of premium that a business needs to pay, and they also allow the captive to retain all of its profits. But of course, creating a captive also comes with costs.
Costs of captive insurance
Businesses need to raise a substantial amount of capital as a reserve to pay for claims if they arise, and if you underestimate your need for protection, this could severely impact your financial position when you experience a loss. You will also need to select all your own third-party service providers, and without expert assistance, this can naturally lead you to choose the cheapest at the expense of quality. There is no opportunity to spread risks among various insurers and investors to keep your costs down. They require additional time and day-to-day resources to manage, which naturally requires more cash investment.
Nonetheless, captive insurance is often chosen by businesses who have had claims declined in the past, or who struggle to secure policies that are suitably tailored to their risks. Insurance broker and risk management firms like Wallace McLean regularly offer advice on captives, discussing things like feasibility, expansion and periodic health checks as well as exit and liquidation options with prospective clients.
Captive insurance options in New Zealand
When it comes to your options around different types of captives, there are three types that are mainly used by New Zealand businesses.
The first is the Single-Parent (Owner) model. An individual can establish a 'single owner captive' to insure its own risks, along with those of its subsidiaries. They are often termed 'pure' captives as they only insure affiliated risks, though they may also provide coverage for other non-affiliated companies.
The second option is a Group Captive. These are owned by several non-related companies, and the captive is usually sponsored by a trade group such as a homebuilder or a franchisee.
The third option is to be insured by a Rent-A-Captive, a pre-established company that will insure your risks for a fee. This allows you to utilise the services of established and well-capitalised insurers that can offer you the same flexible and comprehensive cover as a self-insuring captive.
Is captive insurance right for you?
When deciding whether or not captive insurance is right for you, there are a number of things to consider. According to Captive Insurance NZ, the "ideal client" is a business owner with a substantial operation that has significant uninsured or underinsured risks, and wants a greater level of control over spending when it comes to insurance premiums.
You should consider how readily available policies suiting your business are on the current insurance market, and whether you feel the premiums you are paying are reasonable. You should also consider how high-risk your business operations are and to what extent your current policy covers them, along with your claims history, asset liquidity, and how willing you are to take on risks that are not currently covered by standard insurance. You also need to think about whether your company has enough capital to maintain an initial payout reserve.
Once you have considered all of these questions and you think captive insurance may be right for you, that's the time to look for expert advice on how to go about setting it up. At the end of the day, nothing is better than true peace of mind around any and every risk that you may face – something your general insurers aren't always able to provide.