2016 the costliest year for nat cat losses in the last four years | Insurance Business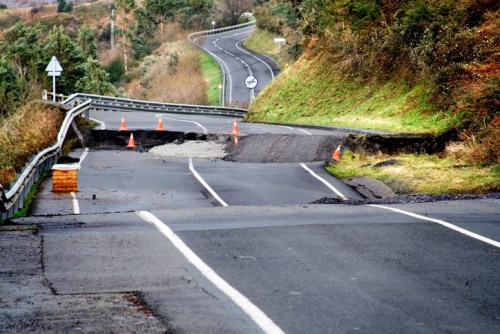 Munich Re
said 2016 has been the costliest year for natural catastrophe losses in the last four years due to a number of devastating earthquakes and powerful storms, which resulted to US$175 billion in total losses, only 30 per cent of which, or about US$50 billion, were insured.
The figure is a good two-thirds greater than in the previous year, and nearly as high as that of 2012's US$180 billion, the reinsurance powerhouse said in a statement.
"After three years of relatively low nat cat losses, the figures for 2016 are back in the mid-range, where they are expected to be," said Torsten Jeworrek, a member of Munich Re's board of management. "Losses in a single year are obviously random and cannot be seen as a trend.
"The high percentage of uninsured losses, especially in emerging markets and developing countries, remains a concern," he said. "Greater insurance density is important, as it helps to alleviate the financial consequences of a catastrophe for more people. With its risk knowledge, the insurance industry would in fact be able to bear a much greater portion of such unpredictable risks."
Munich Re said the costliest natural catastrophes last year took place in Asia, where two earthquakes in Kyushu, Japan, accounted for US$31 billion total losses, only 20 per cent of which were insured; and the June and July floods in China resulted to US$20 billion overall losses, only 2 per cent of which were insured.
Hurricane Matthew was cited as the most serious event in the US, causing serious damage on the east coast of the country and accounting for US$10.2 billion in overall losses, over a third of which was insured.
Several flood events, including river flooding and flash floods, accounted for 34 per cent of the total nat cat losses, as compared to the 21 per cent average over the past ten years, the reinsurance giant also noted in the statement.
The 2016 natural catastrophes have resulted to 8,700 deaths ̶ the fewest fatalities in 30 years after 2014 (with 8,050 fatalities).
Peter Höppe, head of Munich Re's geo risks research unit, said climate change was partly responsible for the extreme weather hazards that hit the world in the past year.
"A look at the weather-related catastrophes of 2016 shows the potential effects of unchecked climate change. Of course, individual events themselves can never be attributed directly to climate change," he said. "But there are now many indications that certain events — such as persistent weather systems or storms bringing torrential rain and hail — are more likely to occur in certain regions as a result of climate change."
Related stories:
Global disaster costs surge in 2016
Global disaster costs well below average