$20b hit to industry predicted by 2020 | Insurance Business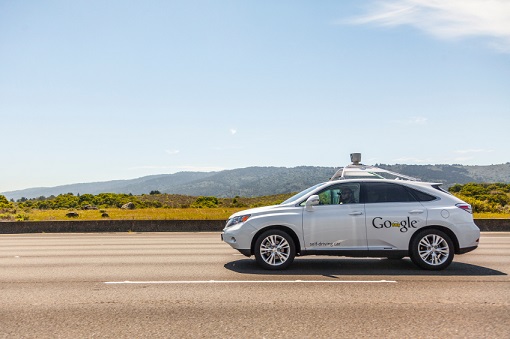 New figures predicting the impact of driverless cars on the insurance industry have prompted an 'adapt or die' response by some Kiwi experts in the field.
US government research has predicted that driverless cars will lead to an 80% fall in the number of car crashes by 2035, with separate research by
Swiss Re
and technology group Here predicting that the result would be a huge decrease in the cost of car insurance premiums, leaving specialist motor insurers particularly threatened.
Their whitepaper
The future of motor insurance
projected that premiums in the 14 largest car markets in the world were set to drop by $20 billion by 2020 alone.
Volvo CEO Hakan Samuelsson told a seminar on driverless cars last month that autonomous vehicles were the 'single most important advance in automotive safety' in years.
Echoing Samuelsson's sentiments was Volvo NZ national manager Coby Duggan, who said he believed the insurance industry would have no choice but to react to these seismic challenges to its existing business model.
"It will mean fewer accidents, fewer injuries, fewer fatalities and fewer costs for vehicle owners," he said.
"The medium to long term impact on the insurance industry is likely to be significant."
Peter Shaw, Thatcham Research CEO, said the development of highly autonomous driving technology would eventually be able to let drivers 'drop out of the loop' for certain parts of the journey as early as 2021.
"Without doubt, crash frequency will also dramatically reduce," Shaw said.
"We've already seen this with the adoption of Autonomous Emergency Braking (AEB) on many new cars.
"Research predicts that by 2035, as a result of autonomous and connected cars, crashes will be reduced by 80%.
"Additionally, if a crash unfortunately can't be avoided, then the impact speed will also drop as a result of the system's performance – reducing the severity of the crash," Shaw said.
Duggan said Volvo was committed to maximizing the safety benefits of autonomous driving cars.
The company will start the UK's most extensive AD trial entitled Drive Me UK 2017, with up to 100 AD cars being driven on real roads by real people, part of its goal to develop AD cars with similar programs to be run in Sweden and China.
"The introduction of autonomous driving represents a revolution for automotive safety," Duggan said.
"Volvo has a vision that no one will be killed or seriously injured in a new Volvo by 2020.
"Autonomous drive technology is a key tool in helping us to achieve this aim."
Late last year, in a bid to urge US regulators to speed up rules clarifying liabilities around driverless cars, CEO Hakan Samuelsson also pledged that Volvo would accept full liability whenever one of its cars was in autonomous mode, making it one of the first car makers in the world to make such a promise.
Related stories:
Car firm accepts liability for driverless cars
Kiwi insurer rep highlights driverless car risks