95% of sexual abuse claims fall through ACC system | Insurance Business New Zealand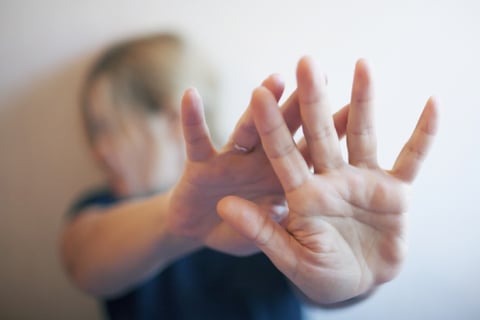 A vast majority of sexual abuse claims are allegedly unable to get through the ACC system, with survivors unable to access the support they deserve.
According to a report by Radio NZ, 95% of sexual abuse claims were not granted, with most survivors giving up their claims, saying that the process is too traumatic.
This has led advocates to criticise the ACC system for not doing enough for survivors, but ACC Minister Carmel Sepuloni defended the system, saying that most survivors are getting the help they seek.
The report, which cited data obtained under the Official Information Act, showed that over 76% of sex abuse claims were filed by women in 2020, with only 280 (5%) being accepted by ACC. The approval rate was even lower for those filed by men, at 3%.
Green Party ACC spokesperson Jan Logie described the rates as "shockingly low".
Logie argued that survivors are backing out of the ACC's claims process because it causes them too much stress, on top of the abuse they experienced.
"That really is a red flag for us to re-look at the process because it's not survivor-centred," she said.
On the other hand, Sepuloni said that the low acceptance rate doesn't mean that survivors are not getting help.
"Anyone making a sensitive claim gets up to 14 hours of therapy, 10 hours of cultural support, 10 hours of social work support and 20 hours of whānau support before deciding to undergo a formal assessment," Sepuloni said.
If the assessment finds that the survivor has sustained a mental injury due to the abuse, they become eligible for longer-term support from ACC.
However, those who refuse to undergo an assessment are recorded as "declined" in ACC's system. Thus, Sepuloni says that it does not reflect genuine claims being turned down. Among those who choose to undergo a formal assessment, over 82% of claimants received approval.
Advocates from various sectors have been criticising the ACC system for years, alleging that it "medicalises" the issue and forces claimants to re-live their trauma.
This includes a support group, which could not be named in the report because of its existing contract with ACC.
"An assessment requires bringing in a psychologist or a psychiatrist to essentially diagnose a client with the right type of mental illness to allow them to access long-term care from ACC," the support group said. Many survivors, it added, do not want to receive a mental health diagnosis, as this could become part of their medical records or affect any insurance applications.
Women's Refuge principal policy advisor Natalie Thorburn said that the assessment process forces survivors to undergo even more trauma.
"Having to repeat their story and catalogue the range of impacts it's had on their lives can be re-traumatising and deeply distressing," Thorburn said.
"Having to do a lengthy supported assessment with yet another professional deters many women from continuing with their claim, and effectively lets ACC off the hook in terms of providing them with funded counselling."