"A crisis is never too far away" | Insurance Business New Zealand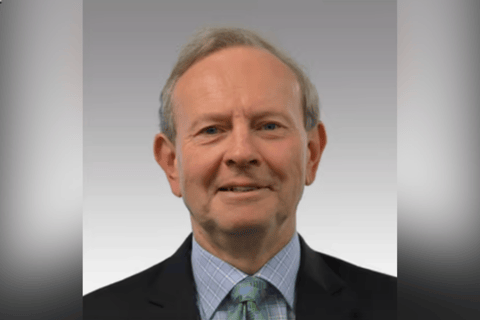 "Resilience" may be a buzzword for some; for most, including Insurance Council of New Zealand Te Kāhui Inihua o Aotearoa (ICNZ) chief executive Tim Grafton (pictured), being resilient is critical – more so when crises no longer seem few and far between.
"If you reflect back on the last two decades, globally, we seem to go from one crisis to the next," highlighted Grafton during a recent interview with Insurance Business. "We had a global financial crisis… there's a climate crisis, there is an economic cost-of-living crisis that we're living through at the moment, and we've been through a pandemic crisis. If anything, what it's telling us is that a crisis is never too far away.
"And in order to be able to cope with crises, learning to be adaptable and resilient is critical to that. Whether that's in terms of protection of physical assets or one's own personal wellbeing, being able to know the kinds of things that will get you through will be, I think, really important."
The CEO added: "I don't think we'll ever return to some kind of blissful state where everything's sweetness and light. As we know in insurance, risk and crisis may just be around the corner."
In a display of just how crucial it is to become resilient, at this year's ICNZ Conference, the peak body featured resilience expert Dr Lucy Hone, whose keynote was based on the secrets of resilient people that she had shared before in a TED Talk.
Grafton recommends taking time to listen to the New Zealand Institute of Wellbeing & Resilience director for things the industry can use when supporting others and its own people.
"Really important role" of insurance
Talking about the support the sector is able to provide, Grafton turned a spotlight on how the general insurance industry stepped up during the coronavirus pandemic.
He told Insurance Business: "I think insurance played a really important role in supporting customers through the crazy period of COVID.
"Certainly here in New Zealand, right from the outset, our members from the general insurance sector agreed to a set of principles that they would apply, which would respond to vulnerable customers where there may be cash flow issues around maintaining payment of premiums, through to ensuring prompt payments to suppliers and providers so their cash flows weren't affected, and setting up special funds to assist those who may not be able to pay their premiums."
Grafton went on to note: "Right from the get-go of the COVID crisis, the general insurance sector stood up and implemented a wide set of measures to support their customers through that. Here we are now, and while there are still COVID risks around – we're not out of the tunnel yet – what is more pronounced for people is the cost-of-living crisis."
The ICNZ chief believes that the current high-inflation environment, in a way, offers a similar set of challenges – and, equally, opportunities – for insurers, in terms of being able to respond with a view of supporting vulnerable customers in need of help.
As Grafton declared in a recent column, help is available amid difficult times, as we all try to weather the storm before the next one hits.