A.M. Best changes outlook for Partners Life | Insurance Business New Zealand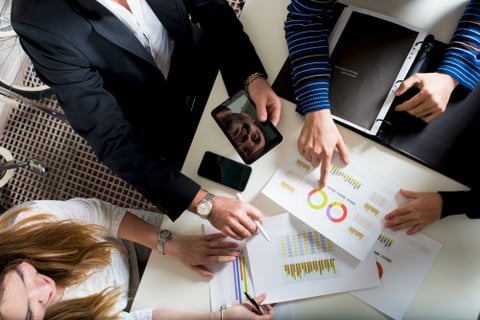 Partners Life Limited has had its outlook revised from stable to positive by A.M. Best. Its financial strength rating of "B++" (Good) and long-term issuer credit rating of "bbb+" were also affirmed by the ratings agency.
A.M. Best said the credit ratings (ratings) reflect Partners Life's balance sheet strength, which it categorises as very strong, as well as its adequate operating performance, limited business profile and appropriate enterprise risk management (ERM).
"As a relatively young life insurer that continues to grow rapidly through the financial adviser channel, the capital required for writing new business still significantly exceeds the cash flows generated out of its in-force business, which gives rise to short-term funding risk," it said.
"However, this risk is mitigated partially by the company now holding a significant level of solvency margin and a further capital commitment from its largest shareholder (the Blackstone Group) until fiscal-year 2019, as well as a secured multiyear financing treaty with reinsurers until fiscal-year 2022."
Its claims experiences have remained broadly in line with the company's expectation and recent results have seen a continuous reduction in its operating expenses ratio.
Starting April 01, Partners Life will enter into a new reinsurance contract, which A.M. Best expects to result in a positive impact on the financing of the company's future new business. A.M. Best said it believes Partners Life not only will continue to generate positive earnings, but also gradually improve its operating cash flows over time.
"A.M. Best views Partners Life's ERM to be appropriate, based on its current size and risk profile. Given its plan to pursue rapid growth in the life insurance space through the independent financial adviser channel, the company's risk profile shows moderate exposure to strategic risk and distribution concentration risk," it said.
"Nevertheless, Partners Life's risk management capabilities are considered to be aligned appropriately with its risk profile. This is supported by the company's low product and investment risk profile, conservative reinsurance arrangements, and various strategic initiatives to develop and maintain its relationship with the large dealer groups and individual financial advisers."
Possible rating upgrades could occur it Partners Life continues to perform in line with A.M. Best's expectations. Conversely, the ratings could be downgraded if experience variations lead to a large impairment in net insurance contract assets. Additionally, the ratings may face pressure if Partners Life fails to generate capital on a timely basis to support its operating plan, the agency added.
Partners Life is a direct insurer that operates in New Zealand's life insurance industry.
Related stories: