A mission for modernity at Lloyd's | Insurance Business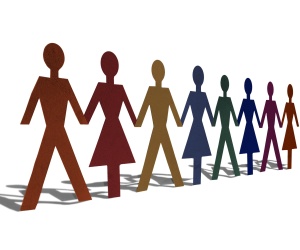 When Inga Beale, the CEO of Lloyd's of London, talks about modernisation of the historic insurance marketplace, it is not just new systems she is referring to and the transition from paper-based multiple entries of information, but also the make-up of the marketplace too.
In an interview with
Insurance Business
magazine out this week, Beale said a key pillar of Lloyd's Vision 2015 strategy is to ensure Lloyd's becomes a diverse market by gender, age and ethnicity.
As the first female CEO in Lloyd's 327-year history, and when you consider women weren't even admitted to the market's underwriting room until 1972, Beale has noted considerable progress since she began her career 33 years ago.
But she said there was still a way to go.
"At the director level, on boards, I think we've made great progress," she said. "And if you look around at the Fortune 500 companies, we've got something like 18% representation of women, so the stats are improving.
"But it's when you look further down organisations, and at executive management positions, that's where we need to improve the representation of women."
Beale said Lloyd's has made efforts to address the gender gap by launching its Inclusion@Lloyd's initiative last year, a cross-market gathering of brokers, Lloyd's syndicates to other company insurers.
"We've been working at getting people to understand the benefits of having a diverse workforce. We know there are lots of facts and figures to support why diverse teams are more successful," she said.
And in October, Lloyd's staged the inaugural Dive In Festival in the London market.
"If you'd asked me when I started this job would I ever have seen a celebration of diversity happening so quickly, I would've probably said 'no'," Beale says. "We had four days of celebrations focused on gender, ethnic and cultural differences, the LGBT community, and also WorkAbility, which is an area focused on people with disabilities."
Beale said the aims of the festival extended to trying to remove some of the stigma attached to mental health issues. "People often don't want to talk about it, and it can really affect them at work. We wanted to celebrate and educate people on the benefits of diversity, and the impact on productivity when people are able to bring their whole selves to work."
As Beale is also openly bisexual, and recently became the first female to top a list of the world's leading LGBT executives, she is well-placed to understand how important the role of a supporting working environment can be.
Speaking about Lloyd's efforts to foster a more inclusive workplace, Beale told
Insurance Business
: "We encourage employees to seek out role models, and we have run sessions on understanding the unconscious bias issue…I think the more we use words like 'lesbian', 'gay', 'bisexual', the more comfortable everyone will feel and the more welcome and inclusive the whole workplace will be to LGBT colleagues."