A perfect marriage: NZ broker on new owner | Insurance Business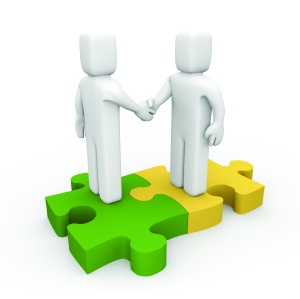 With the industry still fizzing over the
news
that Arthur J Gallagher (AJG) is buying Wesfarmers' broking arm,
Crombie Lockwood
boss Steve Lockwood told
Insurance Business
how rare it is for an acquisition of this size to be such a perfect fit.
The Wesfarmers broking arm includes Crombie Lockwood in New Zealand, Oamps in Australia and the smaller Oamps UK and effectively signifies Wesfarmers' exit from the insurance industry altogether.
Lockwood, who will move from executive chair of broking operations for Wesfarmers Insurance to become Gallaghers chief executive officer of Australasian property/casualty broking, will oversee Crombie Lockwood and Oamps as one entity.
He said: "We have exciting times ahead. A J Gallagher is the perfect owner and partner for us. They provide a global platform with all the scale, specialist expertise and market benefits which go with that while retaining an intimate interest in their staff.
"That coupled with their entrepreneurial flair for growth and innovation means our cultures marry up perfectly."
He added: "That is a rare thing in acquisitions of this size and something which will add enormous value to our collective client, staff and vendor propositions."
Meanwhile AJG chairman, president and CEO, J Patrick Gallagher Jr said the company had got off to an excellent start in 2014 with their global team well positioned for the coming year.
He said: "Our revenue momentum continues; our combined brokerage and risk management segments posted 20% growth in adjusted total revenues, 4% growth in commissions and fee revenues, and already in 2014 we have announced 10 mergers with annualized revenues of approximately US$153.6 million.
"In the quarter we also improved our adjusted margins by 120 basis points, and we delivered 28% growth in adjusted EBITDAC and 22% growth in adjusted net earnings per share."
He said the rate environment remained steady with insurance carriers continuing to focus on profitable underwriting.
"In addition, we are seeing our clients slowly expand their businesses and payrolls," he said.
Read more news about the merger
Excitement at growth potential: AJG
.
You may also enjoy reading
Wesfarmers sells broking and premium funding businesses
.