AA Insurance announces move to full replacement cover | Insurance Business New Zealand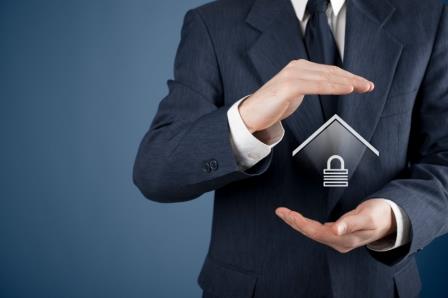 Competition is turning up in the home insurance sector yet again with the latest insurer to introduce full home replacement cover being
AA Insurance
.
The insurer announced today it has made the 'significant move' to offer full replacement for damage caused by fire, flood or storm, thereby holding true to a prediction they made when
Tower
took the first step in that direction nearly two years ago.
Tower started the ball rolling in
October 2014 by offering full replacement cover for fire
, a move which was
criticised by AA Insurance at the time
for only focusing on one cause of damage.
AA Insurance's customer relations manager
Amelia Macandrew
said the concern was that policyholders could think they had cover for a range of events such as flooding, storms and earthquakes when it was only for fire.
"This could shift the focus away from the importance of determining an adequate Sum Insured figure for their home, because they believe they are covered by full replacement insurance when they are not," she said at the time.
Macandrew also said any move by AA Insurance to bring back full replacement would be unlikely to focus solely on a single event, a prediction that has now held out to be true.
AA Insurance has now joined its sister
Suncorp
company
Vero
into the full replacement arena.
In February 2015,
Vero announced a new policy benefit called SumExtra
which would extend homeowners' insurance cover by 10% in the event of a natural disaster and total replacement cover to customers experiencing any other insured loss.
AA Insurance's head of product, Aaron Dickinson, said: "We're confident that our new replacement cover is one of the most comprehensive offerings in New Zealand.
"This means that in an event other than a natural disaster, AAI customers will receive full replacement cover, even if it costs more than their Sum Insured."
He added: "In the case of damage caused by a natural disaster, a customer's Sum Insured will be used to settle the claim."
Dickinson said the move was introduced following feedback from customers to give them a new settlement option on all new and renewing home and landlord policies.
"We appreciate some customers have had difficulty calculating an accurate Sum Insured and understand it can be stressful contemplating whether the amount calculated is enough," he said.
"So we wanted to make it less stressful and provide them with greater peace of mind with their cover."
Dickinson said the new cover was particularly timely as recent data had shown there had been a leap in fire claims.
AAI data showed there were more fire claims worth $20,000-plus in May 2016 than in any other month during the previous financial year, with the majority of fires caused by unattended heaters, appliances and cooking.
"While the total loss of a home due to a fire is rare, it can be devastating for those who lose their property and its contents, such as one couple who caused $200,000 worth of damage to their home and belongings after leaving a pot of oil on the stove while cooking dinner."
Dickinson stressed that customers still had responsibility to provide an accurate Sum Insured figure for their home, which was a requirement for the replacement cover.
"As long as customers take reasonable steps to provide us with an accurate size of their home and Sum Insured calculation, we will look after them, should the worst happen," he said.
Related stories:
Sum insured back on insurers' agenda following Treasury report
Insurer extends cover for natural disaster
Focus on fire could lead to false sense of security
Kiwi insurer brings back full replacement