AA Insurance prepares to help customers affected by Southland flood | Insurance Business New Zealand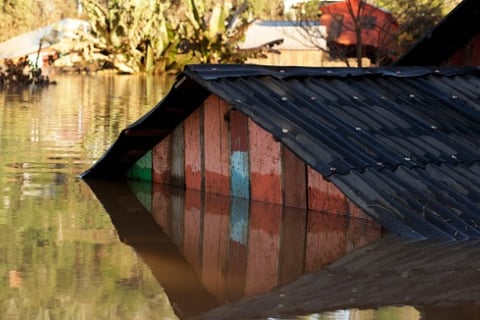 AA Insurance's claims team has started preparing to help customers in need of urgent assistance following the devastating flood in Southland.
Amelia Macandrew, customer relations manager at AA Insurance, said safety should be the priority for those affected by the flood, so customers requiring emergency repairs must call the insurer as soon as possible.
"We're keen to hear from customers who are unable to stay in their homes and need assistance, or who require urgent repairs to their homes to keep them watertight and warm," Macandrew said. "We're also here for those customers who've been evacuated from their properties and don't know yet when they will be allowed to return and assess the damage."
Read more: ICNZ issues advice to Kiwis affected by Southland flood
AA Insurance advised Kiwis affected by the flood to stay in a safe and dry area, avoid inspecting or repairing any damage until it is safe to do so, lift furniture to prevent staining, keep damaged items if they are safe to do so or take pictures to confirm what needs replacing, avoid driving, and call the insurer to report any damage and if emergency repairs are required.
"Our experienced team is ready to help with any flooding-related claims and can give customers the help they need to get things sorted quickly," Macandrew said. "However, it's important to think safety first during these types of emergencies, so there's no rush to make a claim, but the sooner you let us know, the sooner we can help you."