ACC chief executive Scott Pickering to step down | Insurance Business New Zealand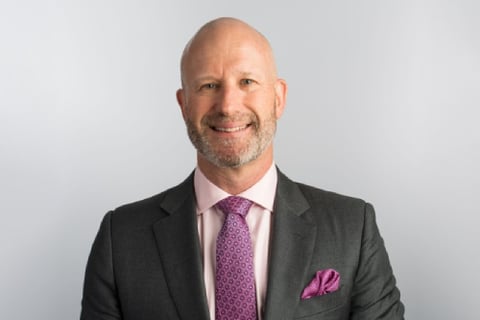 Scott Pickering (pictured), chief executive of the Accident Compensation Corporation (ACC), will resign after eight years in the role, effective June 30.
In the company's announcement, ACC board chairwoman Dame Paula Rebstock said that under Pickering's tenure, public trust and confidence in ACC grew from 48% to 72%, with the number of privacy breaches dropping dramatically. The company has also been able to partner with more organisations and communities to prevent injuries. This includes forging stronger links with Māori under Whāia Te Tika, ACC's Māori Strategy.
Furthermore, financial performance remained strong despite a volatile environment, with the investment fund growing to $50 billion.
"ACC and New Zealand have been fortunate to have had in Scott a passionate, caring, and energetic chief executive committed to ACC doing its best for our customers and their wellbeing," said Rebstock. "We thank him for his outstanding leadership and accomplishments and wish him all the best for the future."
The ACC board is now looking for Pickering's successor with the help of executive search firm Maritana Partners, she added.
Prior to becoming CEO of ACC in 2013, Pickering held directorship and management roles at Chubb, Willis and RSA, both in New Zealand and abroad, in an insurance career spanning more than three decades.
According to Pickering, 54, his next destination will be likely in the private sector.
"Having overseen this work and delivered the bulk of the transformation programme, I feel now is the right time for me to put my energy into a new role," he said. "Leading an organisation of 3,500 dedicated people providing a service every day to a whole country has been an absolute privilege. They are the main reason ACC is part of New Zealand's DNA. Leaving was a tough decision to make."