ACC under fire over investment priorities | Insurance Business New Zealand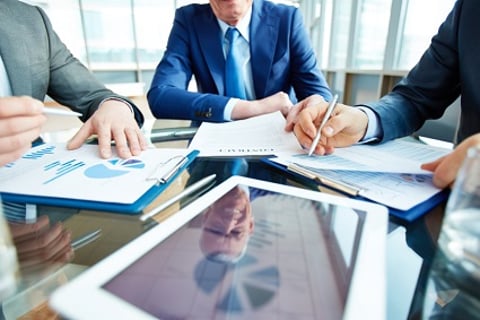 The Accident Compensation Corporation (ACC) has come under fire for its decision to invest in a gun buy back programme. One support group says the state insurer should look at contributing to a "much-needed" surgical mesh register instead.
According to Mesh Down Under, more New Zealanders are suffering from surgical mesh-related complications, with recorded injuries rising 30% since June 2018 and the number of affected Kiwis now totalling 1,325.
The support group detailed new ACC data, which confirms 158 new decisions, and 149 previous decisions that were not captured by the original review back in 2014 but have now been identified through their on-going refinement of data. The total costs paid on accepted surgical mesh related claims now sits at $23.6 million.
"Once again we see that the government's attempt to limit the surgical mesh injury rate has failed," Mesh Down Under co-leader Patricia Sullivan said. "We are saddened that ACC sees it is as more important to buy back guns, instead of contributing to a national surgical mesh register for all mesh implants which could meaningfully track patient outcomes.
"If stress urinary incontinence procedure numbers have declined in the public sector and pelvic organ prolapse procedures (using the transvaginal surgical approach) have stopped altogether, surely the costs incurred, and the claims made to ACC would be on a downward trajectory," she added, "and when taking into consideration the delay in the onset of some mesh-related symptoms, which evidence has shown can be up to 10 years after implantation, it is clear the rise in claims will only continue."
Read more: ACC under fire over 'ill-informed' policy
Sullivan noted ACC had advised it only receives around 10% of eligible claims. Consequently, a recent survey conducted by Mesh Down Under with its members revealed 20% of those responding had not yet submitted a claim to ACC.
The group also mentioned a "concerning" case of one of its members, who, wanting to lodge a hernia mesh injury claim to ACC, was told by his GP that they don't normally bother submitting hernia claims because most hernia mesh claims are declined.
All people undergoing mesh procedures need to be identified and monitored, Mesh Down Under said. It believes the provider register was only ever an interim solution, and that a full national surgical mesh register is absolutely needed.
While the government has stated its main aim is to limit the risk of harm for patients undergoing surgical mesh procedures, these new ACC figures show that this is clearly not working, the group added.