Actuaries work out odds of All Blacks win | Insurance Business New Zealand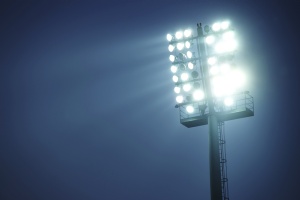 QBE
's European division has put its actuarial expertise to the test with a prediction for the Rugby World Cup which will please New Zealanders.
Putting their technical know-how on the line, the insurer has forecast the probability of the All Blacks winning the tournament as 44.3% using a formula it calls the QBE Rugby Predictor.
The prediction ranks the Wallabies in fourth place behind England and South Africa, who they gave an 8.4% chance of winning the Webb Ellis trophy for the first time since 1999, although the prediction was made before South Africa's shock loss to Japan on Saturday.
"QBE's actuarial experts rose to the challenge of developing a model that could be used to predict the outcome of rugby matches," the company said on its website.
"Stochastic modelling techniques were used to simulate the entire tournament 5,000 times (across 240,000 games); every match was replicated by generating a number of tries, conversions and kicks scored by each team.
"The scores achieved are based on how well each team has played in the past against opposition of similar ranking, as well as the success ratio for kickers, the impact on each team of playing at home or away, and the international experience of each team captain.
"Each simulated match uses probabilities and random numbers to generate an outcome. Modelling the entire tournament 5,000 times gives an idea of how far each team will go in the tournament and the chances of this happening."
The teams listed with a probability of winning the tournament are as follows:
New Zealand – 44.3%
England – 21.5%
South Africa – 8.4%
Australia – 8.2%
Ireland – 7.7%
Wales – 4.3%
France – 4.3%
Argentina – 1.3%
Scotland – 0.1%
Samoa – 0.1%
Others – 0.0%
Matthew Crane, managing director at QBE UK and Ireland, told
theactuary.com
website the prediction was 'a bit of fun' but the science behind it was 'very serious'.
"To taste success, the winning team needs to go into the game understanding the risks and prepared for the challenge."
And with the All Blacks' 26-16 win over Argentina this morning, it looks like the team is well on track to make the forecast a reality.