Adapt or die in new digital society | Insurance Business New Zealand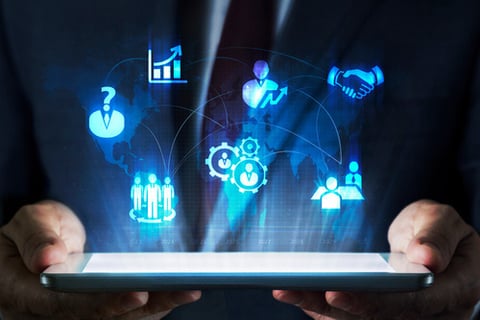 NZI
executive general manager
Travis Atkinson
elaborates on how some emerging technologies are increasingly innovating and becoming part and parcel of the insurance landscape following on from last week's article.
He commences by pointing to how telematics-based motor insurance is growing from a niche product to something that one day may be standard across the industry.
"The rich data and the customer view telematics can give us paves the way for user-based insurance. Setting policy premiums and adjusting them according to an individual's behaviour is one area where our sector can be a real innovator," he says.
"Every year we become more and more sophisticated in the way we collect customer data and use it to deliver more accurate premiums and better value insurance."
Atkinson highlights how NZI's Safe Driving Rewards Programme is an example of how telematics can utilise customer data and allow NZI to offer rewards to its customers.
"This is just one example of using digital technology to make traditional motor insurance fairer and to provide more value to our customers," he says.
"It's not removing the need for traditional motor insurance by replacing it with something superior, it's just making it more user based."
He explains that by opting into the program, NZI's transport customers who have EROAD in-vehicle hardware devices installed in their truck fleets agree to share their vehicles' data with NZI, allowing it to gain a better understanding of motor vehicle insurance risk.
"Those placed in the top quarter of EROAD's driving population are eligible to have their excesses waived by NZI in the event of an accident," says Atkinson.
"Although it's still early days, the benefits provided through this digital channel are already apparent for both our customers and our business."
Atkinson says NZI is building other new insurance products specifically geared for the digital era.
"Cyber risk insurance is becoming one of those must-have insurances to protect businesses if they are hit by cybercrimes such as ransomware attacks or hacking."
The sharing economy is another example, says Atkinson, as more Kiwis opt to use other people's assets rather than purchase their own.
"Airbnb and car sharing are examples," he says. "Innovative models of insurance are emerging with the aim of covering individuals for a specific period of time or just for specific items," points out Atkinson.
He says that developing these kinds of insurance products is further proof that the insurance industry can adapt to the changing needs of a digital society and not be displaced by it.
"Not only must we meet customer needs, we must anticipate them," exclaims Atkinson.
He concludes by saying that he is certain digital disruption will change the insurance NZI sells in addition to complementing the way it does it.
"We'll need to work in new ways but on balance the digital era presents a unique opportunity for traditional insurance and traditional insurers."
Insurance Business
will follow up with some commentary from the industry's players on their thoughts about digital disruption.
Related stories:
New insurance telematics twist
Telematics to surge to 50% of vehicle insurance market by 2030