Advice will ensure broker survival, not sales - broker | Insurance Business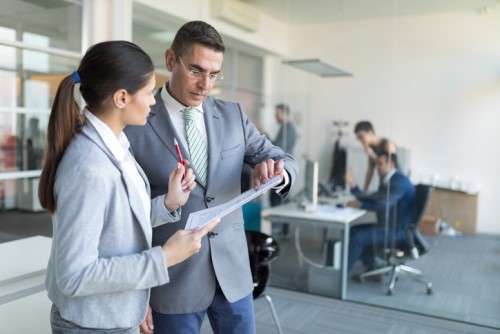 Getting the advice right should be the primary focus of all brokers rather than product distribution, according to Seneca Group – a brokerage focused on providing insurance advice to Kiwi businesses.
"We are a family business; we're not a large corporate broker," says broker manager Sam Kerr. "A lot our ethos is built around getting the advice right, rather than focusing on what the product is from the get-go."
"We look at what the business actually does, and conversations around different kinds of insurance will flow quite naturally once you've established the ins and outs of what they do," Kerr explains. "If you establish, for example, that they're a small retail business but they have a large e-commerce presence – then your advice and final product will be tailored to their specific needs."
At the end of the day, Kerr says, you're dealing with people who have little to no insurance understanding. Clients can regularly go through brokers and insurers while receiving little personalised advice and coming away only with the end product - and that can lead to massive gaps in coverage.
"The advice starts with very simple things," Kerr explains. "You need to take a business, flip it upside down and tip everything out onto the ground to see what you find. Once you do that, you can start dividing everything up and thinking about what needs to be covered.
"One of the first questions I always ask when someone comes to me requesting a certain amount of insurance is - why do you need it? Astonishingly, people often don't ask themselves that question. To serve a business correctly you have to be willing to offer that advice, even if it ultimately means no product distribution."
Kerr says he regularly sees clients with incorrect policies that don't suit their risks or exposure levels, and says many businesses will take things at face value. There are regularly misunderstandings around the type of liability insurance a client should have, and this is where broker input becomes truly invaluable.
"One example is that a contract may require a business to have a certain amount of public liability cover, but realistically, their exposure could be significantly higher than what's required," says Kerr. "This means that if any damage was to occur, the amount they're insured for wouldn't necessarily get them very far – but because the contract says that it's what they need, they tend to take it as it is."
"Brokers ultimately need to spend more time going out to businesses, " he concludes. "But businesses also need to focus more on seeking advice rather than just products. You need to decide what you want your insurance to do, and then go and find the right solution to match your needs rather than the other way around, where you try to make an existing product fit your unique requirements."
Related stories:
Five minutes with...Sam Kerr, broker at Seneca Group
Broker reveals the two biggest areas of underinsurance