Agency announces ins, outs and a shake about | Insurance Business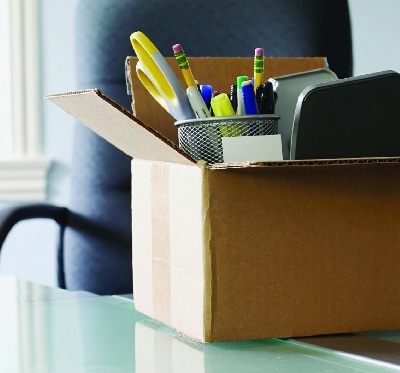 Dual New Zealand is saying goodbye to three more staff members following Monday's announcement of managing director
Craig Anderson's resignation
.
Asia Pacific CEO
Damien Coates
said it was with regret that he accepted the resignations of senior underwriter – financial lines Karen Poching and marketing manager Sue Crawford.
"It is with deep regret that I have accepted these resignations," he said. "Karen has been an integral part of the growth story of Dual New Zealand and
leaves Dual to take on her next challenge
."
He added: "Sue has chosen to resign from her position as marketing manager for Dual New Zealand and the marketing function will now be carried out from our head office team based in Sydney."
Coates added that as part of a structure review Dual no longer had the position of Accident & Health manager in the Auckland office, which had been held by Mathew Abbott.
He said the Accident & Health business would now be serviced by Dual's Australian team who have 'significant New Zealand local market expertise and relationships.'
"We concluded that Accident & Health was not as viable in the New Zealand market and the position has been made redundant. Because you don't have any bodily injury exposure here people don't tend to buy A&H."
He wanted to stress that the departures in no way signified Dual's intention to reduce its market share in New Zealand.
"There could be nothing further from the truth. We're going to use the resources to expand into property, marine and other areas.
"We're investing heavily and looking to grow our business and double it over the next three years."
Coates went on to confirm Andrew Beaton's recent appointment as head of Dual New Zealand's new property capability, to be launched on 1 March.
"Our expansion into property is an integral part of our growth strategy for the SME market and Andrew's experience running the largest property underwriting agency in New Zealand will be critical to the success of our new property capability," he said.
There had also been significant restructures to the Liability business.
Three new product heads have been appointed as part of the Liability business restructure, being Shanti Shafqat – Professions (PI/IT/Cyber), Daniel Leddy – Specialty (FI/D&O) and Mike Owers – Casualty (GL/EL/Stat/Energy).
In addition,
Dual NZ
has established dedicated underwriting teams which will be responsible for developing Dual's growing regional business.
The company said all 11 underwriters would still continue to service the major brokers in Auckland, Wellington and Christchurch.
He said: "In four years we've built the largest independent underwriting agency in New Zealand with $35 million GWP and 15,000 policies.
"The new structure will ensure Dual continues to build on its foundations of delivering innovative solutions and exceptional service for our brokers."
He said recent market consolidation on the insurer front had opened up major opportunity for new markets in property and Dual being a major liability player was a logical choice for brokers.
He added that he was open to other product lines as well.
"Anyone who's got an expertise in a product that Dual's not involved in, please give me a call because that's what our entrepreneurial model of Dual is. We find entrepreneurs who've got good product expertise and let them be part of Dual to build businesses."
Coates said he was looking forward to showcasing the new look Dual NZ at an Auckland function tonight, with over 100 brokers and industry representatives expected to attend.